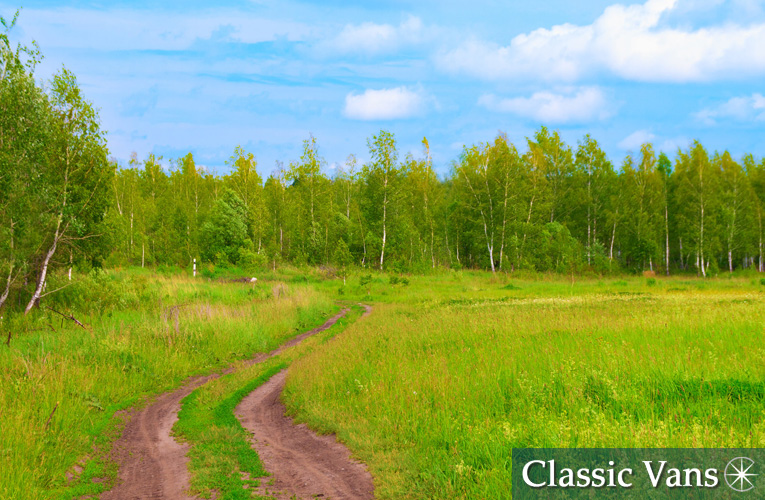 Airstream recently took the wraps off a new Interstate model that's got the RV community buzzing. This "fully loaded" adventure van, which Airstream is calling the Interstate 24X, has been redesigned from the ground up for extreme camping in all forms.
Airstream says the Interstate 24X is the first Airstream-built Class B that's "adventure-ready" with best-in-class amenities chosen from decades of building the Atlas and Interstate lines and incorporating off-grid living gleaned from building and using the Basecamp model.
Airstream says it pulled out all the stops to build a van that can keep its owners inspired for adventure and exploration that can last a lifetime.
"The Interstate 24X is our most rugged Touring Coach to ever hit the road," Airstream announced on its website. "Extend your stay with our most powerful, advanced off-grid power system to date."
Let's take a closer look at 24x specs.
Storage, utilities and flexibility
The Interstate 24X contains "ultra-flexible" features which Airstream says will allow campers to extend their stays even longer. This is mainly due to increased storage capacity, with specially-designed aluminum L-track storage systems to secure gear or tie it down, a fuel capacity of 24.5 gallons of diesel, and a fully-equipped kitchen with microwave.
This adventure rig also has tanks for 23 gallons of fresh water, 24 gallons of grey water and an 11 gallon blackwater tank. The fresh and grey water tanks are heated for winter expeditions by a 12-volt system.
The 24X has a 9.8 gal LPG capacity which feeds the 2-burner cook stove.
The new rig also comes with some of the following handy features to help make the adventure lifestyle a little less rugged and a little more luxurious:
Diesel-fed furnace and hot water system
50-amp multi-stage converter/inverter/charger
5 kW LPG ultra quiet generator w/ auto start
400-watt military-grade roof solar system
Prewired for TV satellite
5G-ready antenna
Television antenna
2 100Ah deep cycle lithium-ion batteries
LED lighting, both inside and outside the van
Retractable awning
3-foot LED bar pointed towards the front
Air suspension system
Blacked-out roof rack
Fog lamps
Exterior shower
Running boards
All in all, the van is really quite stealthy-looking, which is perfect for an overnight at either a local Walmart or a few weeks in the backcountry. Plus, the list of "standard" features is actually quite extensive.
Engine, transmission and specs
The Interstate 24X is built on the tried-and-true Mercedes-Benz Sprinter 3500 EXT chassis. These Class B motorhomes use Mercedes' 3-liter V6 turbo diesel with BlueTEC SCR technology, allowing it to be 50-state EPA/CARB legal.
This tried-and-true motor produces 188 HP and 325-lbs of torque thanks to a powerful 7-speed automatic engine, allowing the Interstate 24X to tackle rougher terrain in conjunction with its 4×4 system, larger wheels and meatier tires. Using this motor/transmission combination, the Interstate 24X is estimated to get 16-18 mpg on the highway and can tow up to 5,000 lbs.
The 24X measures 24-foot 6 inches long, 9-foot 9 inches tall and 6-foot 7 inches wide. Interior height and width are given as 6-foot 2 inches and 5-foot 10 inches, respectively.
Cost and warranty
All of these awesome features come with Airstream's 3 Year/36,000 mile warranty—which is mirrored by Mercedes-Benz—and a 5-year/100,000 mile engine warranty. And while the price tag for this beauty isn't for the faint of heart, when you talk about buying and using an Airstream, it's best to keep in mind just how many features come built-in as standard and the level of craftsmanship that's nearly unparalleled in the RV industry.
With a starting price of $214,000, it may cost as much as a small cottage on a lake. But with this van, you can visit all the lakes in North America at your own pace, taking family and friends along for the ride by setting up camp anywhere the desire strikes you.
Classic Vans is a family-owned and operated dealership that has been in the business of buying and selling camper vans since the late 1980s, and we almost always have a few Airstreams on-site for prospective buyers to try out.
Browse our current inventory and see what Class B vans we currently have available. If you live nearby, schedule your visit to tour and test drive the van of your dreams!