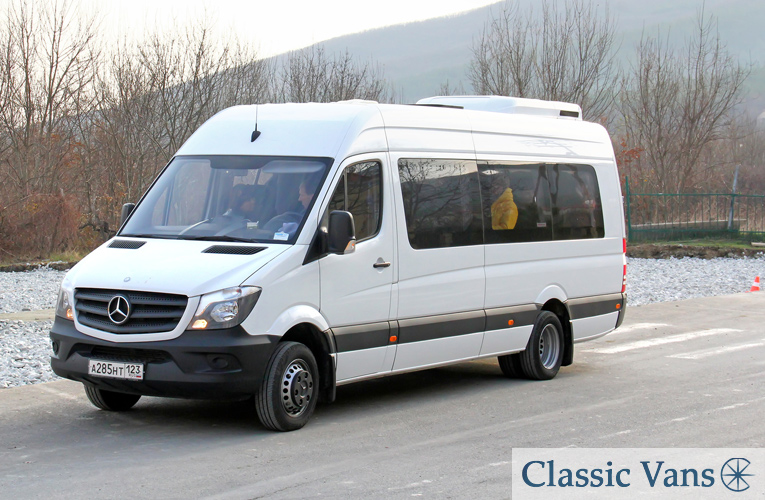 Do you miss traveling in 2020?
So do we.
Even if you can't hit the road in your RV, motorhome or campervan because of the pandemic, you can still pop some popcorn and watch these 5 must-see films that prominently feature RVs and camper vans to take you on a road trip in the comfort of your own living room.
So make some popcorn, choose one of these top motorhome-themed flicks on our list, and enjoy!
1. RV
You can never go wrong with Robin Williams. Starring in this 2006 comedy, Williams' character, Bob Munroe, is forced to attend a conference in Colorado instead of vacationing in Hawaii to make up for an embarrassing family fiasco at his company's picnic. To disguise this fact, he rents an RV and takes his strange family to the Rockies on an unforgettably hilarious trip.
2. Paul
Actors Simon Pegg and Nick Frost play best friends Graeme Willy and Clive Gollings on their way to Comic Con in an RV with a side trip to famed UFO sites in America. On the way, they meet Paul, a real, wisecracking alien who's fed up with life in a government facility.
With plenty of adult humor, adventure and suspense from being chased by the Secret Service, this comedy with a twist will leave van lifers teary-eyed with laughter.
3. We Are the Millers
David Clark, played by Jason Sudeikis, hires a woman and 2 kids to play a "loving family" in order to smuggle drugs across the United States border from Mexico in his RV. Rose (Jennifer Aniston) is the stripper pretending to be his wife; Kenny (Will Poulter) is the odd teenager pretending to be his son; and Casey (Emma Roberts) is a runaway thief who's going along as his "daughter."
David soon finds out it's not that easy getting away with hiding 2 tons of marijauana when there's a German Shepherd sniffing around and another family on an RV trip that they can't seem to shake.
4. The Lost World: Jurassic Park
Is your heart pounding because of the man-eating dinosaurs, or the fact they're ruining the decked out camper vans hiding a baby egg from its parents?
In this classic movie, Dr. Ian Malcolm (Jeff Goldblum) mounts a rescue mission with these sophisticated bad boys to save a group of researchers, one of whom is his girlfriend, Dr. Sarah Harding (Julianne Moore).
The researchers are trapped on an island where dinosaurs have escaped Jurassic Park. When one of the researchers smuggles a T-rex egg into one of the vans, things get sticky.
5. Spaceballs
It may be based on Star Wars, but even fans agree it's a classic. In Spaceballs, there's no Millenium Falcon, but there is a Winnebago van with jets that can travel through the galaxy.
King Roland (Dick van Patten) is walking Princess Vespa down the wedding aisle when all chaos breaks loose. Mel Brooks' character, President Skroob, tries to kidnap her, but before he can, she runs away. King Roland hires Lone Starr (Bill Pullman) and Barf (John Candy) to find her. What follows is a mission that's as ludicrous as the speed at which they travel.
When these movies aren't enough, Classic Vans has the campers, RVs and motorhomes to get your motor running. Whether you're looking for new or used, we've got the vans to fit all your favorite RV films in to take with you.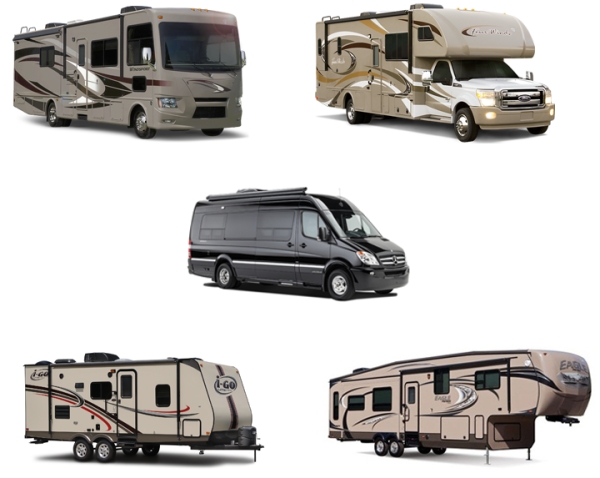 Which is right for you? Seeking the thrill of a road trip? Finding the right vehicle to suit all of your travel needs can be quite overwhelming in a market with so many options.