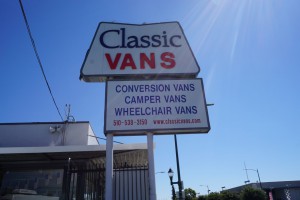 If you've taken a trip to a national park or campground lately, you may have noticed that the traditional RV has evolved. For over a century, the recreational vehicle has been transformed from simply having a fold-down back seat to containing more technology than a space station! With all of the comforts and amenities of a Manhattan studio but with the agility and drivability of a car, class B motorhomes are quickly gaining popularity among America's 'road-trippers'.
Class B motorhomes or camper vans are built using automotive manufactured vans or panel truck shells that drive like a car. Lower gas consumption and the ability to park the vehicle anywhere are huge pluses for owning a motorhome.
Experienced road trippers are usually class B motorhome owners. Many have discovered that purchasing the right motorhome has made the expenses associated with the flight-rental-car-hotel combination nearly absolute. If camping and road trips are your thing, a Class B can be the smartest travel investment you'll ever make!
Beginning the Motorhome Buying Process
If you're just beginning to think about making the big motorhome purchase, the process can be quite daunting. Most first time buyers want to make sure they get all of the necessary features in order to have hassle-free vacations. They also want to make sure they don't buy any unnecessary and costly add-ons.
Here are some factors to consider if you're thinking about purchasing a motorhome:
Size
Some people discount the motorhome because many don't have an onboard toilet (although many newer models from Roadtrek and Pleasure-Way do have bathrooms). If you have a large family, a full-sized RV may be a better option. However, for a smaller family a class B motorhome is typically all you need.
Most campgrounds these days offer so many amenities, including bathrooms, showers, swimming pools, playgrounds, recreation rooms, outdoor movie theatres, snack bars and general stores. As long as you book your campground reservation in advance, you shouldn't have a problem with going on a great trip in your Class B.
Additional Amenities
Class B motorhomes can come with all the bells and whistles you could ever imagine. Deciding what is necessary to make your trip comfortable versus what is just money down the drain can seem tricky.
For help choosing a custom camper van that's perfect for you, contact us today to speak with a friendly sales rep. You can also check out our Conversion Van Knowledge Center for information on van features, specs and advice from our experts.