Purchasing a conversion van is your ticket to more travel, more comfort, more space and more versatility! Conversion vans are the most adaptable full-sized vehicle available. They can serve as a large family vehicle, a comfortable travel van, are great for business use and provide luxury and style!
Purchasing a certified pre-owned conversion van is a fantastic investment. Pre-owned conversion vans are generally well maintained by their previous owners. People who own conversion vans take pride in their custom vehicles. If you're not looking to purchase a brand-new van, seriously consider test-driving a model that's a few years old. Many of them are in great condition and have all of the amenities and features of newer ones.
Explorer is the country's leading manufacturer of luxury conversion vans. They combine artisan craftsmanship with technology to make each van first-rate. For over 30 years Explorer has been producing high-end, quality vans that have been loved by thousands.
Explorer builds vans on GMC Savana, Chevrolet Express, Ford Transit and Mercedes Metris chassis. The GMC Savana and the Chevrolet Express are the two most popular vans they build on.
Some of the features the 2015 GMC Savana by Explorer offers are heated seats, two-tone leather, wood trim, rear moon roof, raised top and quick release seats. The van also features 20" alloy wheels, a flat screen TV, DVD player, day blinds and dynamic interior lighting.
The van has 19,354 Miles and is offered at an internet price* of $54,995. This vehicle is practically brand new!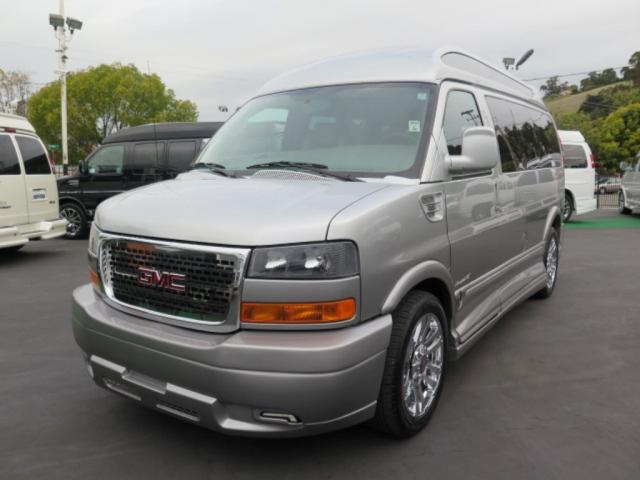 Some of the features that come on the 2015 Chevrolet Express by Explorer are a sport roof, LED indirect lighting (featured in cup holders as well) and a rear power moon-roof. The van also includes stylish 20" alloy wheels. All of the center seats in the van can be easily removed if needed and the rear sofa lays down into a bed for additional storage. The front seats are heated, they power-recline and lumbar with 6 way adjustments.
The van has only 6,201 miles! It is offered at $56,995. This vehicle is almost new!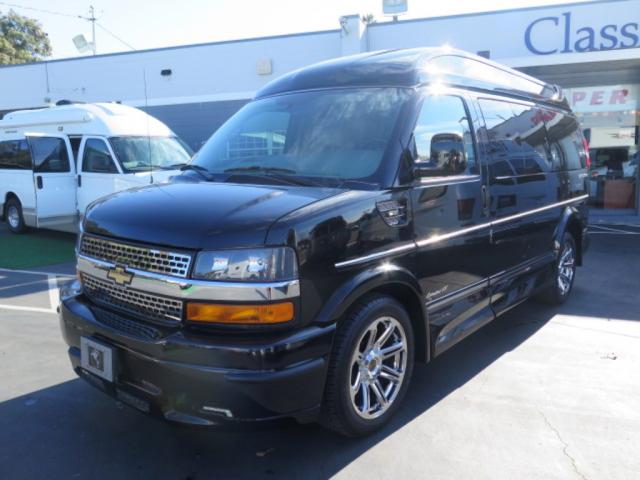 If you're in the market for a conversion van, test drive an array of new and used models. Conversion vans come in all colors, have different interior trims and can be found in passenger configurations for 7 & 9 occupants.
Searching for a quality, certified pre-owned conversion van? Classic Vans in Hayward has bee family owned and operated for nearly 30 years. They offer the nations largest selection of new and used conversion vans, mobility vans and motorhomes. Call (866) 370-8222 and find the van of your dreams today! Don't live in California? Inquire about low-cost nationwide van delivery.