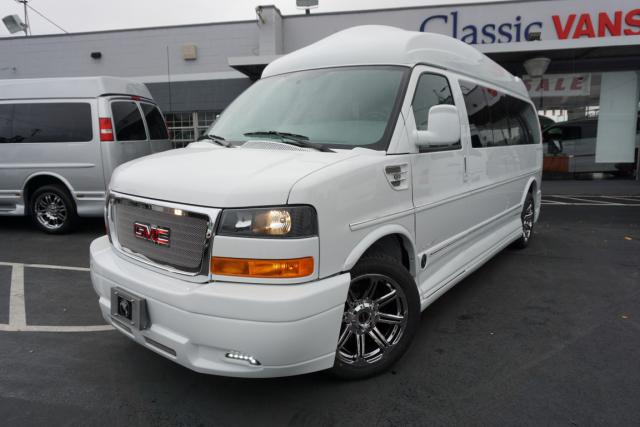 The super-stretch town car limo of the 1990's has gone extinct. The trend in luxury transportation in 2016 is the Executive Limousine Conversion Van.
Instead of cramming into a tiny limo and sliding yourself all around, conversion vans have become the more comfortable choice in upscale driving. Hotels, airport car services, wine tasting companies, wedding and special event planners, business executives and celebrities all agree that comfort and style is no further than a luxury conversion van.
These plush and upscale shuttle vans provide the space and the luggage storage the traditional limousine cannot. Built on Ford Transit, GMC SAVANA, Mercedes Benz Sprinters and other full-sized chassis, the Executive Limo Conversion van can be custom built for whatever your black tie needs may be. Built with seating configurations to seat anywhere from 7-16+ passengers, Executive Limo Conversion Van's can be used to host an entire wedding party (bride and groom) or a small gathering of important business associates.
Needless to say, these vans are pretty spectacular on the inside.
Many can be built with open-concept seating and spacious interiors that allow for maximum enjoyment or productivity for its passengers. The standing height is undeniably one of the greatest features. Whether you have a trip to Napa Valley with friends planned, or working away on a political campaign (that's right, Hillary Clinton works and travels in an Executive Conversion Van), the extra space can make your trip incredibly more comfortable.
Some of these high-end Executive Limo Conversion Vans are works of art on the inside. With ultra high-end finishes and advanced technology (televisions, outlets, laptop stations, built in WiFi, etc.), you will never be bored during your ride! Fiber-optic lighting, wood-flooring, overhead storage and wine refrigerators are some of the features included in these van interiors.
Who knew traveling for business or pleasure could be so enjoyable?
Below are some of the features included in this white, 2016 GMC SAVANA 2500 EXPLORER LIMO VAN. It's the perfect van for any black-tie event!
Features:
Master control speed massage chairs
29" Samsung flat-screen HDTV
Two small TVs behind captain chairs
HDMI Power Stations
Built in WiFi Hotspot
Aircraft Insulation for sound deadening
Limo Partition Wall that provides complete privacy
Intercom system with the driver
Electric refrigerator
Bottle Decanters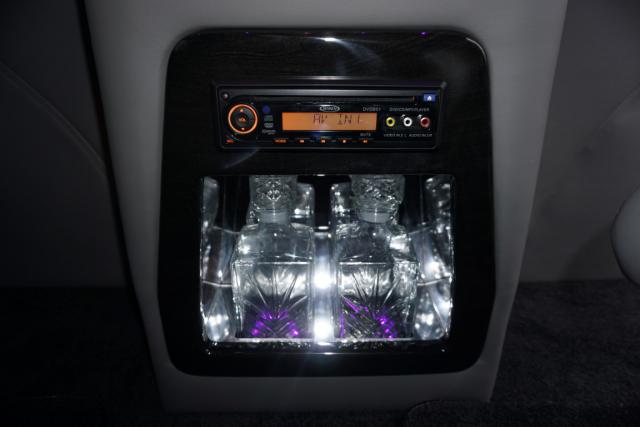 Are you looking for a Luxury Executive Limo Van? Contact Classic Vans, located in the San Francisco Bay Area. For almost thirty years, Classic Vans has specialized in providing the finest quality in luxury conversion vans for our beloved customers.
Don't live in the Bay Area? Ask about low cost, nationwide delivery. Call (877) 370-8333.
Should you buy a new or used luxury conversation van? Find out by reading this article in our Speciality Van Information Center.