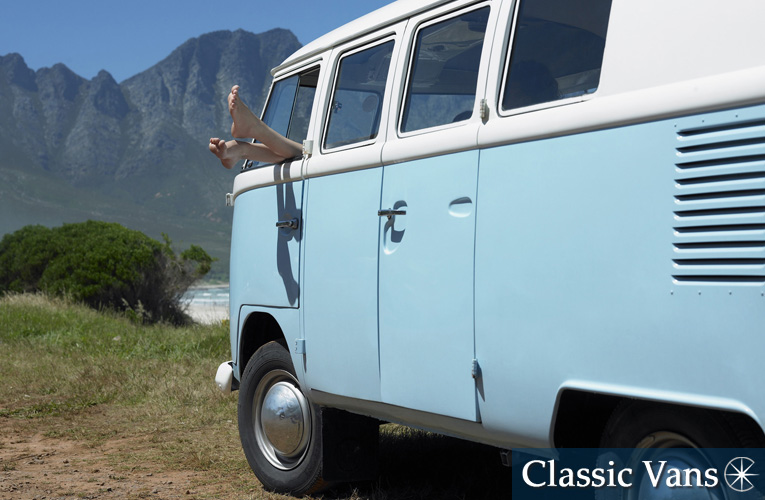 In recent years, there has been a resurgence in the desire to leave a light footprint when camping. As more people pour into our national parks and overcrowd state or private campgrounds, many folks have felt the urge to camp smarter… and greener.
Perhaps you've witnessed a littered campsite ruining nature's beauty, or feel the need to push back against the rising trend of humongous fifth-wheel travel trailers. Those massive behemoths barreling down the highway at 75 miles per hour may be able to carry everything their owner needs, but they aren't exactly efficient or economical.
As we see it, eco-friendly camping is a 2-pronged effort:
Being a conscientious camper and leaving nothing behind that could spoil the spot for the next adventurer.
Actively seeking ways to practice cleaner, greener camping with a rig that isn't impacting nature, or at least leaves the smallest footprint possible.
These types of camping may not be for everyone (though please, at least don't leave litter strewn about your campsite). But for those who feel the calling to camp a little smarter and greener, these suggestions and tips are for you.
How to make your camping trip more eco-friendly
First and foremost, don't litter and leave no trace.
Picking up after yourself while camping is a time-honored tradition. Taking cleanliness into account while camping became more publicized in the mid-twentieth century and was widely taught to youngsters in the Boy Scouts and Girl Scouts. Stretching back hundreds, if not thousands, of years, Native Americans were known to camp without leaving a trace of themselves behind.
How, exactly, can you accomplish "clean camping"?
Follow these rules:
Leave what you find behind.
Police the area just before you leave—no wrapper left behind!
Consider having small fires instead of large ones.
Leave the wildlife alone.
Toss your trash in the appropriate bins.
Be considerate to your fellow campers.
The key to respecting your surroundings is to enjoy Mother Nature while impacting her as little as possible. Practicing a little sustainability can go a long way. If we all camp in an eco-conscious way, even just a little, our efforts can add up and we'll have greener campsites and national parks for our descendants to enjoy in the years to come.
How to make your rig greener
Another way to reduce your carbon footprint is to try and make your camper more eco-friendly. Often, this also has the added benefit of improving the efficiency of your travel vehicle and making RV and motorhome travel more affordable.
Consider trying out these tips:
Only carry what you need. Excess weight will make your rig heavier and less fuel-efficient.
Buy used when possible. Consider purchasing your RV gear second-hand as a way to reduce your carbon footprint and save money at the same time.
Slow down. When driving your RV, motorhome or campervan on the interstate, try to aim for highway speeds of 60 miles per hour or less. On backroads, stick to 55 or less. Faster speeds reduce your fuel efficiency.
Check your tires. Blow your tires up 10% past their rated PSI to help gain a hair more efficiency (check your tire manufacturer's warnings, however, and don't over inflate or you risk a blowout).
Maintain your rig. Anything that rolls or drags should be properly lubed up. Grease all ball-bearings and wheel bearings, and change all fluids for fresh oil (transmission, differential, etc.).
Swap out lights for LED. Your rig may already be outfitted with LED light bulbs if you recently bought it new. If it isn't, switch out incandescent bulbs for LED to use considerably less electricity.
Invest in solar. It might be time to consider a solar panel instead of using shore power. As an added bonus, the panel can help keep your batteries topped off by constantly funneling solar juice to your batteries during the day. This is a great option for travelers who wish to go off-grid or boondock, while still enjoying some modern luxuries.
Consider downsizing. Looking to make a more drastic change? Think about downsizing your RV. Do you really need a 40-foot Class A bus-like motorhome that guzzles gas? Can you make do with a teardrop trailer? How about something in-between, such as a Class C motorhome (bed over cab) or Class B motorhome or campervan?
Getting outside and enjoying Mother Nature is good for the soul—and so is smart, green camping. If you, a member of your family, or a friend are interested in finding an eco-friendly travel rig that may make the smallest footprint, see our current stock of new and used Class B campervans, motorhomes and RVs for sale.
Classic Vans is a family-owned conversion van dealership that's been in business for more than 30 years! We've sold more than 13,000 vans and campers sold to happy customers throughout the decades. You can count on us to steer you right when it comes time to find your next travel rig or home on wheels.