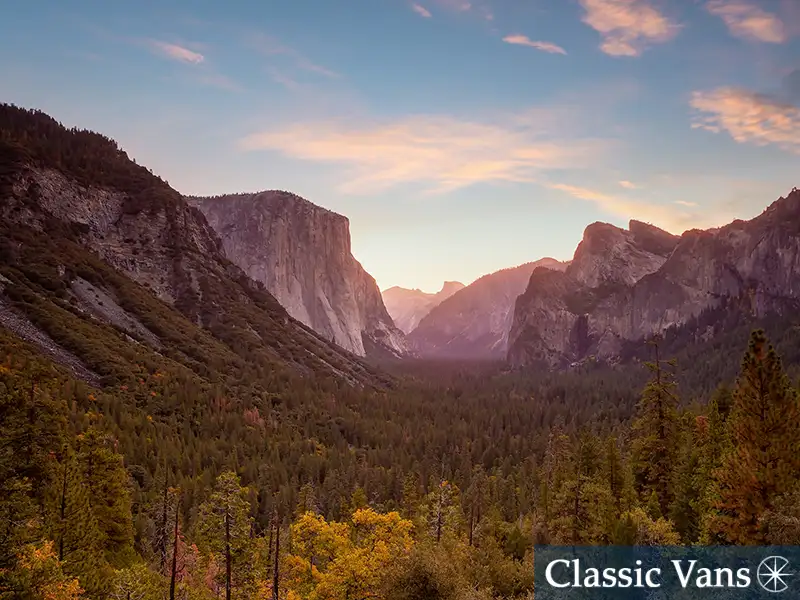 Check out these awesome campsites during your next road trip to Hayward
Located near the San Francisco Bay Area, Hayward has a beautiful combination of secluded outdoor hideaways and bustling, family-friendly campgrounds. From regional shorelines and Japanese gardens to coastal highways and awe-inspiring vistas, Hayward has its fair share of scenic byways to enjoy. Even better, there are numerous RV campgrounds to choose from.
Dumbarton Quarry Campground on the Bay
Live Oak Camp
Situated just east of the bustling city of Oakland, Live Oak Camp is the perfect option for a great weekend getaway with expansive views. It features hiking, biking, horseback riding, various vista points, museums, picnic areas and historical sites. The campground can accommodate 1,500 campers in an "open" site fashion, as well as 2,000 non-camping visitors per day.
Trailer Villa RV Park
If you want to be within close proximity of California's many byway adventures, then the Trailer Villa RV Park in Redwood is the perfect lodging destination for you. Surrounded by serene settings right in the Baylands, it features modern amenities, including 50/30/20 amp utility boxes, laundry facilities and free Wi-Fi. It's also pet friendly.
Redwood Regional Park
Anthony Chabot Regional Park
The Anthony Chabot Regional Park sits on 3,304 acres and has 70 miles of riding and hiking trails. This unique campground offers views of the shores of Lake Chabot, grasslands and shady eucalyptus groves. Each site comes with full hookups, a fire ring, a grill and a picnic table.
Enchanted Forest Retreat
The Enchanted Forest Retreat is situated on 45 acres deep in the Santa Cruz mountains, where guests can enjoy a full meditation experience. Common activities include wildlife viewing, star gazing, mountain biking, hiking, waterfall exploration and amphitheater shows. Campers can enjoy free meditation classes, which are provided regularly at the amphitheater.
Saddle Mountain Ranch (SMR)
Located just off Carmel Valley Road, this 89-acre camping retreat is nestled in redwoods, Monterey pines, and oaks. This family-friendly getaway features a private hiking trail, playground, heated pool, designated Wi-Fi areas, a Foosball table and so much more.
Manzanita Camping & Co
Situated on 10 acres alongside the South Fork American River, this campground provides spacious, private sites for RVers. Enjoy access to many biking and hiking trails alongside a cobble beach that is only a short 3-minute walk away. This campground is nestled close to various wineries and breweries.
Rock N Water Cove Camping
Yosemite Westlake Camp
Situated on six acres along the John Muir Historical route, this RV Park offers the perfect home base for a number of hidden gem scenic drives. Some popular nearby attractions include Yosemite National Park, Rainbow Pool, and the Coulterville Museum, where you can try your hand at panning for gold.
Inn Town Campground
Coyote Hills Regional Park
Part of the East Bay Regional Park District, Coyote Hills Regional Park is the perfect destination for your next camping adventure. With 1,266 acres of rolling grasslands and marshlands, this park features ample opportunities for picnicking, nature exploration, bird watching, bicycling, jogging and hiking.   
Ready to upgrade your old camper or conversion van?
Embark on your Hayward road trip in style with a new or used camper van, conversion van, or RV from Classic Vans. We are here to guide you in selecting the perfect van to fulfill your dreams. 
We take pride in our extensive selection as America's top dealer of new and used conversion vans, camper vans, and wheelchair-accessible vehicles.
With a tradition of family ownership dating back to 1988, we are committed to your satisfaction and offer affordable nationwide van delivery.