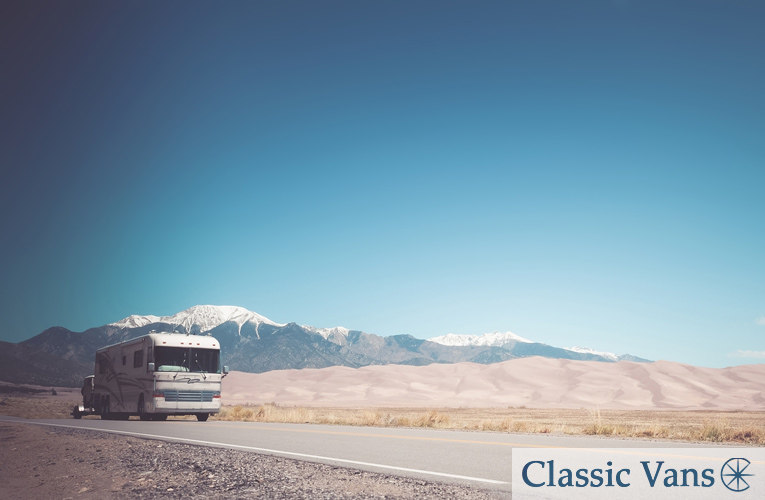 What was your worst towing experience?
Other than being cringeworthy, towing fails are a great way to remember what NOT to do when towing a vehicle behind your RV, class B motorhome or campervan.
For example, perhaps you heard about the Florida mechanic who recently posted a TikTok video that went viral showing what happens when towing goes wrong… very wrong.
Brand new Jeep ruined by flat-towing mishap
According to The Drive, shop foreman Toby Tuten was surprised when he saw a new 2021 Wrangler Rubicon with less than 10,000 miles on the odometer arrive at his North Florida dealership for service after being flat-towed behind the owner's RV.
When he looked under the Rubicon his surprise turned into shock when he saw the aftermath of what happens when you forget to put your vehicle in neutral while flat-towing it.
Apparently, the owner had accidently left the Jeep in 4-Low gear while being flat-towed behind their RV, which resulted in the bottom of the engine being blown out, exposing cylinders and totally wrecking the catalytic converter, transmission bell housing and other engine parts. The rotating wheels caused the Rubicon's V6 engine to spin up to approximately 50,000 RPM in first gear. The estimated cost of repair for the parts alone was $30,000.
Quite an expensive mistake—and one that we hope you don't have to learn on your own.
Traveling in a motorhome is a fantastic way to travel and save money on lodging at the same time. But what happens if you want to bring along a smaller vehicle or boat?
Determine your rig's towing capacity
Many RVers want the ability to travel with a second (or third) vehicle in tow so that once camp is set up, they can pile into another car or SUV to explore and run errands. It's fairly common to see motorhomes towing a second vehicle, or even a small boat trailing a travel trailer. Taking a follow-along car or SUV is often something "snowbirds" like to do when they're traveling from one point to another.
One of the first things you should check if you're considering pulling a trailer or vehicle behind your RV or motorhome is to find the tow capacity of your rig. You should be able to find this info in the owner's manual or online.
When in doubt, call the manufacturer. If you don't know your rig's tow capacity before attempting to tow something and you have an accident, your vehicle's insurance could be voided. So make certain you're under the tow limit, preferably by at least 10-percent.
Common strategies for towing a vehicle
There are 3 main ways to tow a vehicle behind your motorhome or RV.
1. Four-down (flat) towing
One of the most common is called "four-down," which is referred to as "dinghy towing" or "flat towing." A convenient way for towing, the four-down method involves using a small tow bar to attach the vehicle to your RV or motorhome. Basic dinghy's look like a flat "Y," with one end attached to the RV and the other to the car or truck's front base plate. As long as the vehicle you're towing is one that can be "flat towed," you're all set.
Other items needed to flat tow include a base plate kit, which is installed on the towed vehicle, safety chains/cables, wiring kit and a braking system. Total costs to four-down tow range from $1,500 to $2,500. (The camping conglomerate Good Sam puts together Dinghy Tow Guides each year. Check out the 2019 PDF guide here.)
A quick word of caution about four-down towing:
You cannot reverse your RV or motorhome when your vehicle is attached, so plan ahead if you need to back-up.
If your chosen towed-along vehicle isn't compatible with dinghy towing, there are 2 other options.
2. Tow dolly
A tow dolly elevates the front wheels of a car or SUV so that only the rear wheels are rolling along the road. Tow dollies are used primarily for front-wheel-drive vehicles and if the motorhome can't pull both the weight of a car plus a car hauler trailer.
In addition to the tow dolly itself, you'll also need to purchase safety chains and ratchet straps. As with flat towing, you can't back up with a tow dolly attached (at least not much).
A tow dolly usually starts at about $1,300 and can range up to about $2,000. Most states require a license for the dolly, so that adds to the expense.
3. Car hauler/trailer
The third way people commonly haul their vehicle behind their RV or motorhome is via a car hauler or car trailer. If the vehicle being towed is 4×4 or all-wheel-drive, you'll most likely need a trailer to put it on. Certain all-wheel-drive vehicles are able to be flat towed (like the Jeep Rubicon), but you'll want to review your vehicle owner's manual to determine if yours can be towed in this way. If not, you'll have to consider a car hauler.
Car haulers need to be long enough to accommodate the vehicle and have robust axles—usually 2 —that are each rated at 3,500 lbs per axle (or better). The trailer will come with a ramp to mount and dismount the vehicle, and it will most likely come equipped with its own braking system. You'll need a brake controller installed in your RV or motorhome if it doesn't already come with one.
The car hauler will also require a license plate and tie down ratchet straps. Using this method, you should be just fine backing up the rig, given some practice.
These open-to-the-elements trailers start at around $3,000 new. An enclosed trailer that can fit and haul a car is substantially more money if buying new, but an added bonus is that you can use any extra space in the trailer for gear storage. Plus, you can always use the trailer for other things like moving furniture or helping a family member move.
Considering towing with a van? Here are the top five conversion vans for hauling: Ram Promaster, Mercedes Sprinter, Ford Transit, GMC Savana, Nissan NV 3500…
Checklist for towing a car behind your RV or motorhome
Pulling a car behind your rig comes with its own set of complications. The following is a general checklist for "getting it right" the first time (and every time after that) so that you don't end up with a $30,000 mechanic bill like the owner of the Jeep Rubicon:
Put your vehicle in the right gear. Be sure that the transmission is in the proper position for the type of hauling you're doing: "neutral" for flat-towing (double-check that the auto in your vehicle is suitable for flat towing) or dinghy towing, and "park" for a car hauler trailer.
Disconnect the battery. With some vehicles, you may need to disconnect the battery when towing. Each car is different, so read your owner's manual thoroughly and follow those recommendations.
Check tow vehicle connections. Double-check all electrical and mechanical connections to your RV, motorhome or other tow vehicle. Trust us, you don't want to forget the hitch pin or tow at night without brake/running lights.
Inspect tires. Check the tire pressure on both your trailer and the motorhome before starting out on a long trip. You don't want a blowout due to an over- or under-inflated tire.
Pack the towing necessities. Don't forget to bring along the necessities for towing a vehicle such as various tabs and safety cables. It may also be a good idea to carry a spare set of brake/running lights that magnetize to the back of the car and can be plugged into your RV's extra trailer harness jack.
Plan your route. A few obstacles you may want to avoid while towing include twisty, narrow roads, driving in big cities, and maneuvering and parking in a parking lot. Also, don't forget to think about the extra fuel you'll need to compensate for towing a vehicle.
Despite these obstacles, complications and the occasional towing fail, exploring the Great Outdoors and seeing new places in your RV or motorhome can be a memorable experience and taking along an extra vehicle may totally be worth the hassle. Just remember to be safe and refer to your vehicle's instructions for towing—and, of course, to put your vehicle in neutral if you are flat towing!
If you're in the market for a quality new or used class B motorhome, RV or campervan, check out our current inventory and schedule a test drive. We might have just the rig you're looking for!