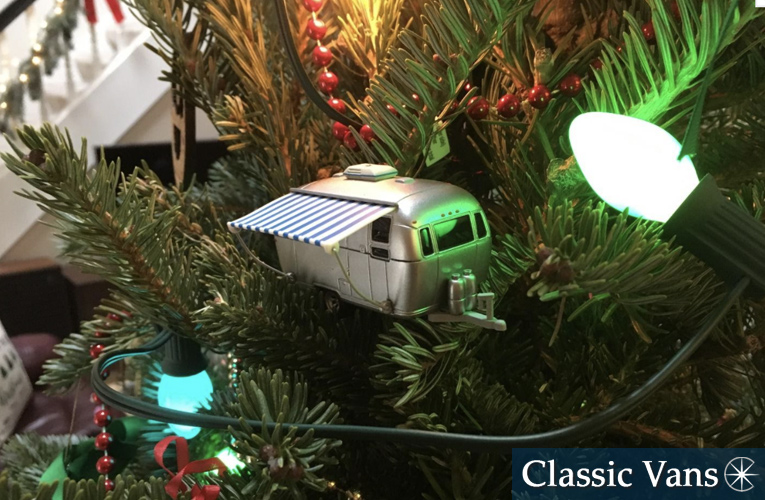 Spending the holidays camping or on the road in your campervan, motorhome or RV?
Camping in your travel trailer or motorhome during the holidays is more common than you might imagine. Many people like to get away and enjoy half-empty campgrounds during Christmas and New Year's. And depending on your climate – or tolerance for cold – it may be the perfect time of year to do some camping.
It may seem strange to be out RVing at this time of year. But we're convinced that once you try it, you'll crave the experience each year – and make wonderful memories at the same time.
Why a holiday on the road is an experience you'll never forget
One compelling reason to camp during the holidays is the decrease in traffic – both on your way to the park and dealing with campers within. Most people chose to stay home this time of year, but you—brave soul—have decided to try starting a new tradition.
Another strong argument for holiday camping could be that you've already planned to travel over Christmas and New Year's to see family – so why not do it with your camper in tow? Between COVID-19 and all the usual holiday hassles, why not travel in the comfort of your own private mobile getaway?
Besides, it's easier to entertain when everyone is outside – and safer too!
And if you know of other RVers, family or friends who love to get out and camp, include them in your plans as they may decide it's a great time to get out, get away and enjoy nature at a time when most folks are stuck indoors.
Lastly, with fuel prices being relatively low across the country, taking that long-distance road trip has never been more affordable!
Of course, there is the winter weather to contend with…
Fun holiday and winter activities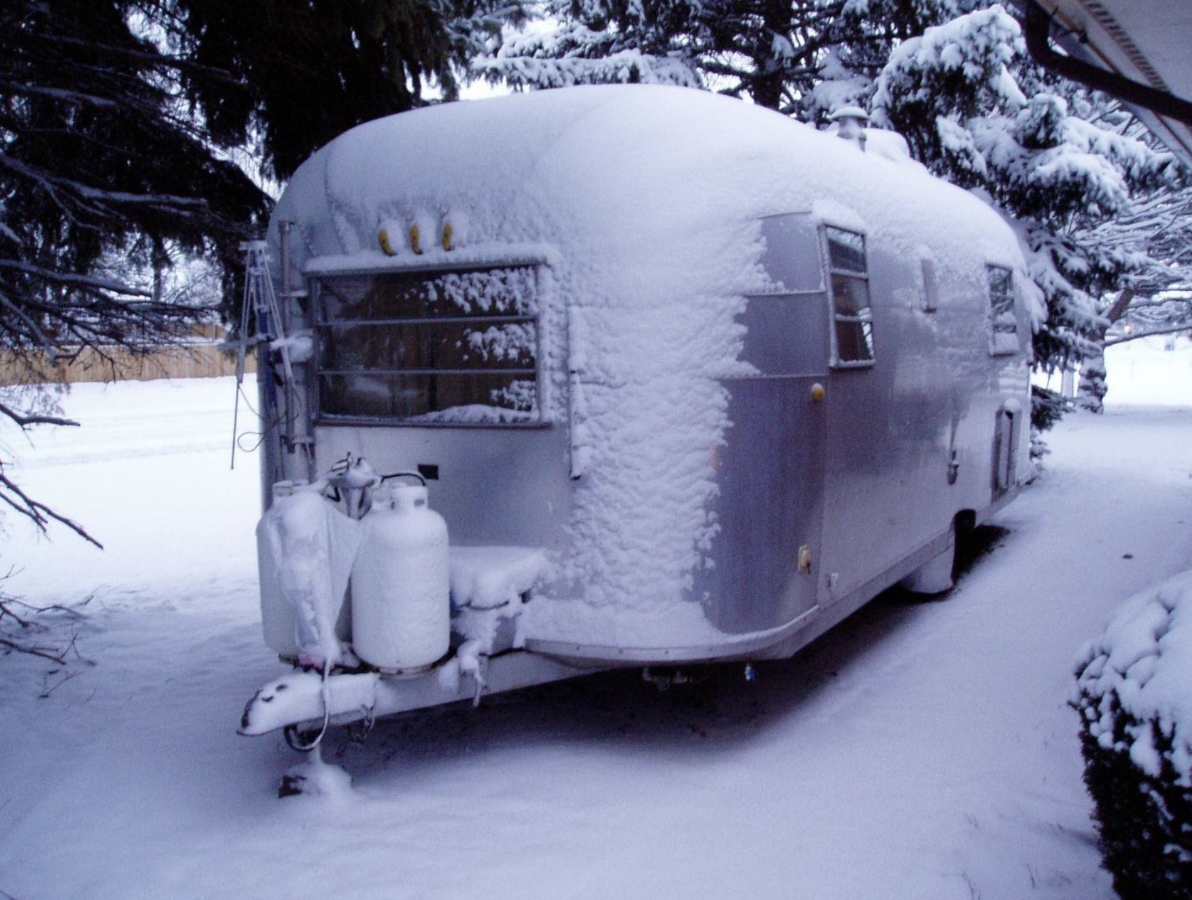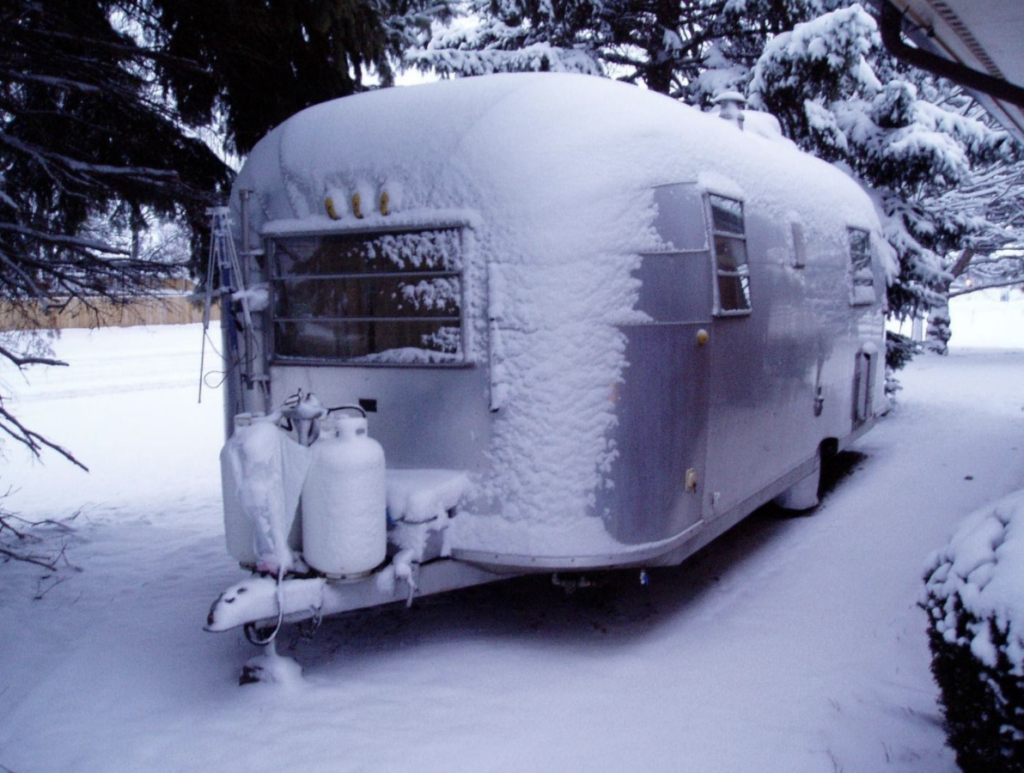 Many spots in the Continental United States won't be snow-covered, although they will be cooler than summertime, which can be a nice respite from the heat of summer. If there's snow on the ground, campers have been known to make the best of it by using picnic tables as sleds, the table leg runners and a steep hill for some winter entertainment.
If you've never canoed while it's snowing, you've been missing out! Finding an open canoe rental shop could be challenging, but if you own your own then hitting the waters of a river or lake while it's snowing can be an incredibly memorable experience.
Other options for the adventurous among you would be to find some cross-country ski trails or explore the backcountry with a pair of snowshoes.
Holiday decorating ideas: adding cheer to your camper
However you choose to spend this holiday season—whether it's traveling with your motorhome or travel trailer, or getting outside for some cold-weather tent camping—you can make it special and memorable with just a few additional decorations to help set the mood.
A few ideas for putting you and your rig in the holiday spirit could be stringing up lights, both inside and outside. You can hang a few socks as your stockings, just like decades past. And of course, if you're celebrating Christmas, it's not Christmas without a tree!
Pulling off a Christmas tree in a motorhome or trailer can be tough with the tight space, but consider cutting your own mini-tree, even if it's just a pine branch turned on its side and stuck into a bucket full of dirt could work (a-la Charlie Brown). Or build your own tree-like shape out of pinecones glued together. However you decide to display your "tree," don't forget to decorate it with a few candy canes and a small string of lights.
Perfect holiday destinations and get-aways
If you're looking for the perfect holiday destination, with Christmas as the focus, you could do much worse than checking out Bronner's Christmas Wonderland in Frankenmuth, Michigan. Known as The Christmas store for its year-round decorations and motif, the sprawling 7.35-acre store (320,000 sq. ft) has every decoration imaginable, including more than 350 in-store decorated trees and more than 150 styles of nutcrackers.
Of course, for many, it wouldn't be the holidays without spending it with loved ones. Being able to visit various family members and friends during the holiday season who live in different places is one of the best parts of spending the holidays on wheels.
There's something special about knowing that you and your family can start making new traditions (born out of the ashes of 2020) when the clock strikes midnight on December 31st. Watching the sunrise over a beautiful vista on New Year's morning with a hot cup of cocoa might be just what your soul needs following the ups and downs of a turbulent year.
Wherever you decide to spend this holiday season, the Classic Vans family wishes you and your family the very best in 2021 and a happy holiday!