Conversion vans are useful in so many ways. No wonder the parents of young athletes love their conversion van, especially when fall sports are in season!
For those of you with children, you know all-too-well how committing to youth sports these days entails much more than just picking up and dropping off your kid from practice. There are tournaments, dinners, team banners to transport, snacks and all sorts of additional commitments for parents.
Luckily, if you have a conversion van you can rest easy knowing you will have plenty of seating, safety and rear cargo space to help take your child's team to the top!
 Safety, Safety, Safety
Every parent's first and foremost concern when purchasing a family vehicle is the factor of safety. The sheer size and weight of a conversion van should help you find peace that your precious cargo should remain safe in the unfortunate occurrence of an accident.
Some newer conversion vans – such as Explorer's Ford Transit, Chevy Express and GMC Savana – come loaded with many cutting edge safety features. The Ford Transit has continuously earned high rankings from the National Highway Traffic Safety Administration (NHTSA) year-in and year-out.
Space
Conversion vans are also the best vehicle possible when it comes to hauling children and their gear. A conversion van can seat anywhere from seven to twelve passengers.
Let's say your child's soccer team is composed of twelve. That means you almost have enough seating for the whole team! Plus, youth sports these days requires dutiful parents to bring gear, snacks, banners, trophies, flags, water bottles, the list goes on! Many teams will also have traveling tournaments, which means you will need to pack up and drive several hours, or even stay in hotels overnight.
You will be so thankful you bought your conversion van with a shiny flat-screen LED TV to keep the young ones entertained on the road, and give you some peach and quiet!
If you're in the market for a reliable, safe and spacious family car, the conversion van must not be overlooked. Conversion vans offer so much more than your every day SUV or minivan.
For more information read our Specialty Van Information Center article: Conversion Vans Vs. SUV's: A Side-by-Side Comparison.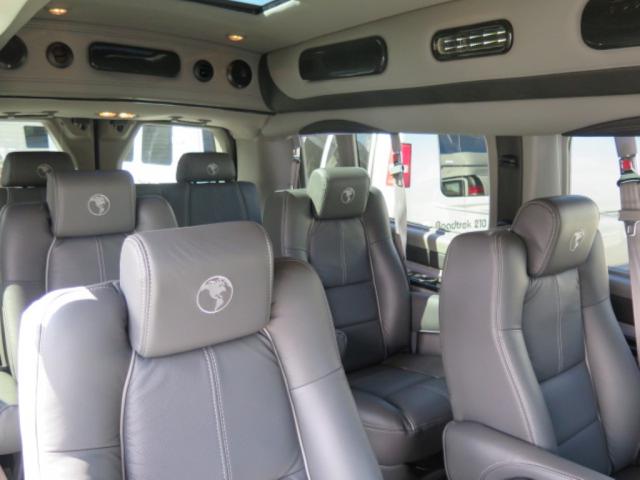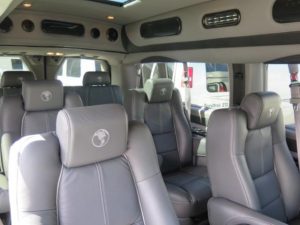 Looking for a new or used conversion van? Classic Vans is the nation's number one dealer of conversion vans, class B motorhomes and mobility vans. For nearly 30 years, Classic Vans has been a name you can trust in the road trip vehicle market. Call (866) 370-8222 and ask about finding the van of your dreams!