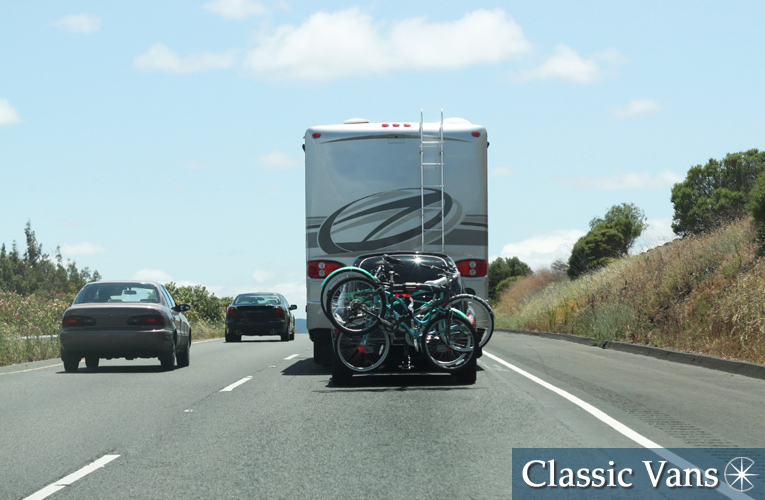 Have you ever wondered just how safe your travel rig is in a car accident?
Most folks want to know about features and amenities such as luxury, entertainment, storage, towing capacity, etc. But safety is another important factor to consider when buying a new or used Class B RV or motorhome. While motorhomes and many travel trailers may seem well-built, terrible things can happen when you have a large object encountering another large mass at speed.
For example, take these recent stories of RV road trips gone wrong:
A semi-truck T-boned an RV near Strawberry Reservoir in Wasatch County, Utah on May 31, 2021. The photos of the damage are gut-wrenching, but miraculously there was only 1 minor injury.
Another RV accident in Utah happened 3 days earlier on May 28th, when an RV rolled over in Provo Canyon and blocked the road. Again, thankfully there were no injuries.
I-15 Northbound in Mesquite, Nevada was temporarily closed on June 14, 2021 when a travel trailer being pulled by a white pickup truck rolled over.
A woman in Biloxi, MS was killed in a head-on crash with an RV on I-10 on June 18, 2021.
One person died and 3 people were injured in a crash on Highway 101 outside of Greenfield, California on June 17, 2021. The crash was caused by a motorhome that crossed into the opposite lane, colliding head-on with a Toyota Highlander.
A woman died in a single-vehicle RV crash on Colorado Highway 141 north of Egnar on the morning of June 3, 2021. According to State Patrol, the motorhome crashed into a guardrail and overturned on a windy road, pinning the driver who died at the scene.
What's the safest RV or motorhome?
Unfortunately, not all RV manufacturers crash-test their models. In fact, few do. In general, an RV manufacturer performs crash tests on the RV frame, not on a completed unit.
The typical rule in the RV business is that Class B campervans and motorhomes are considered the safest. This is because automotive manufacturers that build the initial frame/cab/engine, such as Mercedes, Ford and Dodge, are required by the National Highway Traffic Safety Administration (NHTSA) to crash test these vans. For this reason, their level of toughness and all-around safety in a crash is well-documented. Class Bs are also built from the factory with front (and sometimes side) airbags, as well as seatbelts.
According to some RV outlets, Class A motorhomes are the least safe in a severe accident. Class C motorhomes are safer than a Class A, but not as safe as a Class B.
One RV manufacturer that's gained a strong reputation for crash testing its rigs is Roadtrek. The company says they conduct independent crash tests to guarantee the quality that goes into each rig.
Winnebago also claims to "test its products in ways that exceed industry standards and practices"—as depicted in this dramatic RV drop test:
Another manufacturer that builds to stringent safety standards is Bluebird (yes, the school bus maker). School buses must meet 35 very rigorous federal standards, which include building roofs that can withstand the weight of 1.5 buses, robust sides, fuel takes that can take a hit and much more. For DIY "skoolie" lovers, Bluebird certainly has its advantages when it comes to safety.
A third manufacturer that is no longer developing new models but earned a decades-long reputation for safety is Wanderlodge. This company built robust, large and heavy Class A bus-style motorhomes on the Bluebird school bus frame beginning around 1963, but they went out of business in 2009.
Other large bus-style manufacturers such as Newell and Prevost also build tank-like buses and have conducted crash testing on them.
Are seat belts required in RVs?
Class A motorhomes are not required to meet federal seat belt standards, but most do come equipped with them from the factory. What's more, whether or not you are required to wear a seatbelt depends on where you're sitting in the vehicle and what state you are in as laws vary by state.
For example, in states like California, Alaska and Georgia, everyone in the vehicle is required to buckle up with no exceptions, regardless of where you are sitting. In contrast, in states like Arizona, Arkansas and Colorado, only the driver and front-seat passenger are required to wear seat belts.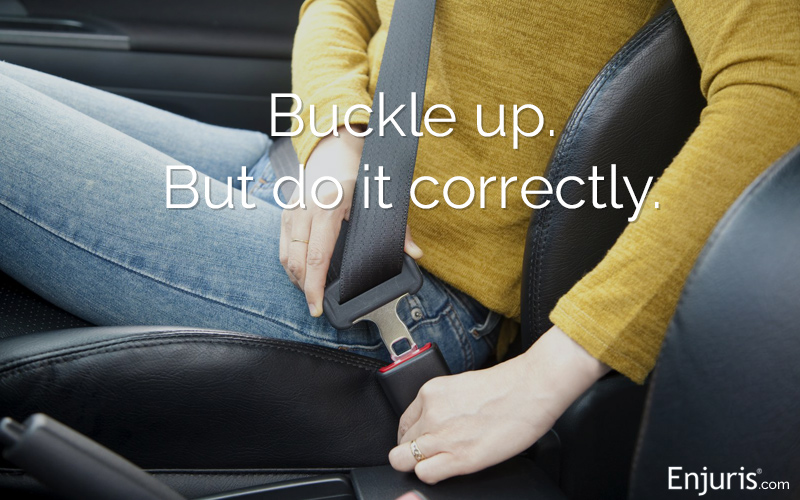 Learn about seat belt laws in various states, can you sue for a seat belt injury and more.
Other states have special requirements for passengers under a certain age. For instance, in Florida, back-seat riders under 18 are required to fasten their seat belts, while adult back-seat drivers don't have to. Or in New York, children under 15 must wear seatbelts wherever they sit.
Be sure to read up on the laws and requirements in any state where you intend to travel.
How common are RV or motorhome accidents?
A few years ago, the Recreation Vehicle Industry Association (RVIA) issued the following statement on the subject of crash testing motorhomes:
"NHTSA (The National Highway Traffic Safety Administration) hasn't crash tested finished motor homes because they are fundamentally safe— there simply haven't been enough deaths to warrant the cost of purchasing and testing these types of vehicles."
But how common are RV or motorhome crashes, exactly?
There isn't much in the way of comprehensive data about crashes specifically involving motorhomes, But here are a few RV accident statistics that we do know:
In 2012, the NHTSA reported 75,000 injuries due to RV accidents.
On average, there are around 26 RV deaths per year—a third of the average fatality rate of all vehicles (0.44 per 100 million vehicle miles vs. 1.48 for all vehicles in the U.S.).
Most camper trailers can weigh around 5,200 pounds empty, and around 6,700 pounds when on the road. In comparison, the average car weighs about 4,000 pounds.
Source: https://fifthwheelst.com/rv-accidents-statistics.html
What causes RV or motorhome accidents?
Many of the causes of RV/motorhome crashes are the same as they are for any other vehicle, but certain factors are particularly prevalent in collisions involving travel rigs. These factors include:
Drowsy driving (fatigue)
Overloading or imbalance load
Wind gusts
Runaway trailers
Rollovers
Taking turns too quickly
Inability to stop quickly
Blind spots
Inexperienced drivers
Rollovers are a particularly common cause of RV and motorhome accidents. They can happen out-of-the-blue if a big gust of wind hits you broadside and flips your rig at 70-miles-per-hour. RV drivers should also pay attention to the other traffic around them and refrain from speeding so that they arrive at their destination safe and sound.
Takeaways and safety tips
To recap:
Class B camper vans are your safest option since conversion companies use the tested frames and basic structures made by Dodge, Ford and Mercedes to build their custom vans.
Class C rigs are your next safest bet because the driver and passenger airbags and seatbelts will be factory-installed, but Class C motorhomes aren't as safe for passengers outside the primary front cabin.
Class A motorhomes (or "motorcoaches") are least safe as they aren't crash tested and there are no standardized materials used to build these rigs—some are steel, whereas others are made with fiberglass. Class As offer little impact protection, aren't required to meet seatbelt standards and usually don't come with airbags. The upside is that these are the biggest travel vehicles, so their sheer size does offer some natural protection.
No matter the size of your RV or motorhome, it's extremely important that all occupants inside your rig be seated with seatbelts fastened when on the road. Put away or properly secure anything that can become a projectile in a crash. And remember that RV manufacturers are not required by law to crash test motorhomes, so just because you've purchased the "safest" rig available doesn't make you impervious to a crash.
The best tip we can give travel rig drivers—whether they be motorcoaches, motorhomes or fifth-wheel trailers—is to drive a little slower than the traffic around you to create a big gap in between you and the driver ahead of you. That space can make the difference between being able to slow down in an emergency braking situation and barrelling into another vehicle at speed with 50,000 pounds of force.
Just take it slow, use your seatbelt and pay attention to other drivers and the road.
In the market for a new or used RV, campervan or motorhome?
Classic Vans is America's #1 conversion van dealer. Since 1988, we've helped folks from coast to coast find the van of their dreams. Whether you're looking for a van that offers safety, luxury or accessibility (or all of the above), we're happy to help. We'll even deliver your van right to your driveway through our low-cost nationwide delivery program!
Resources & support for car accident victims