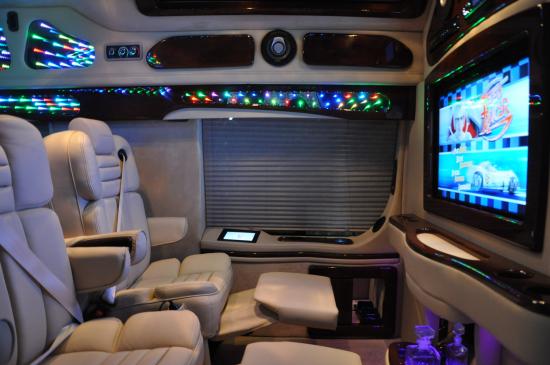 Life with a physical disability can be quite challenging. Comfort is a huge factor in the quality of day-to-day living. Choosing the right vehicle to transport you or your loved one with a disability can be an overwhelming decision. Conversion vans with special modifications for the handicapped offer a lot of added elements of comfort other automobiles might not.
Conversion vans are more spacious than the average vehicle, allowing for extra leg room and space for the passenger and their wheelchair. Caregivers have more space to attend to the passenger with the disability.
Motorized valet seats powered by handheld remotes can be added to help passengers rise and enter the van comfortably and safely. Hydraulic wheelchair lifts can help passengers and their wheelchairs enter in the same comfortable and safe fashion.
The luxurious features of a conversion van also add to a more pleasant voyage. T.V's, computers, video game consoles and I-pod docks are all features that can be installed in vans to provide passengers with entertainment options during a long trip.
110-Volt outlets located in the rear of the van allow for any additional medical equipment to be hooked up.
Traveling with a disability can be both fun and adventurous when equipped with the right vehicle to suit your specific needs.
We invite you to continue browsing our blog and general site to learn more about the features handicap vans and other vehicles designed for the disabled.