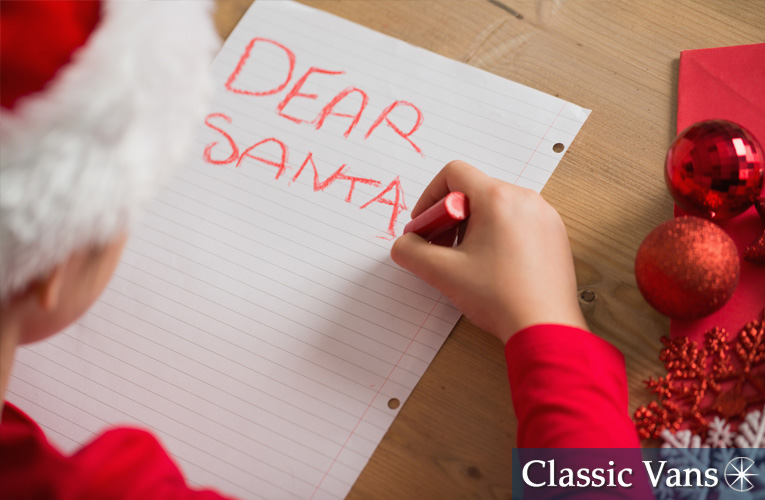 One young California girl has an extra special request for Santa this year. Eight-year old Tar'jaee Nelson, who lives near Sacramento, has lumbar kyphosis, a degenerative spinal deformity that causes her back to curve and leaves her unable to move her legs or have any feeling from the waist down.
Now, with the help of her grandmother and the general public, Tar'jaee is wishing for just one thing this Christmas: a handicap-accessible vehicle with a lift.
Thanks to a GoFundMe.com page created by Tar'jaee's grandmother and the generosity of hundreds of strangers, it may be possible for Tar'jaee to get her Christmas wish. The page was published on Nov. 24, 2021, and as of this writing, 213 individuals have donated $13,315 — over halfway to the $22,000 goal set by the girl's family.
In a story published by KTXL Fox 40, it's reported that Tar'jaee loves to do handstands on a trampoline, creating artwork and she hopes to one day be a teacher. Natasha Powells, Tar'jaee's grandmother and primary caregiver, often takes the little girl to the Sacramento Shriners Hospital in an effort to treat the disease.
Powells told KTXL that Tar'jaee can't walk or run, and to climb up on anything, the girl must scoot around using her knees. Another worry that burdens Powells is Tar'jaee's need for specialized surgeries every 5 years.
"Every year I ask her to provide me with a Christmas list and this year she only asked for a Van equipped with a lift, to make getting to [and] from Shriners for her routine appointments much easier, along with getting to school in the cold," said Powells. "It brought tears to my eyes because I've always been her provider but this time, I'm humbling myself and asking for help."
The majority of kyphosis cases do not require treatment. However, in Tar'jaee's case, the spinal compression and severe curvature can cause pain and eventually lead to breathing problems. Some patients with kyphosis require surgery to help reduce excess spinal curvature.
Powells said Shriners Hospital graciously donated a new wheelchair to help Tar'jaee get around better, but she worries it will not fit in the family car.
"Let's make her wish come true," said Powells about the GoFundMe.com effort.
She told KTXL:
"The bigger she grows the bigger the wheelchair, and I have to lift it and put it in there, take it out when I take her to school. And it's just hard for me – I had her all her life; she calls me momma."
Powells admits that recently, as Tar'jaee has grown and age has crept upon her, her back has been hurting more often while shuttling Tar'jaee to-and-from doctor's appointments. Powells says that the little girl's request for a mobility van was "kind of sudden" because Tar'jaee witnessed her grandmother in pain.
KTXL closed out their story with one final plea from Tar'jaee: "Can you please help me get a bigger car?"
If you are in the giving spirit, you can help the family by donating as little as $5. With just days to go before Christmas, there's little time to waste if you have the means to donate a few dollars this holiday season and help Tar'jaee and her grandmother.
Happy holidays from the Classic Vans team!