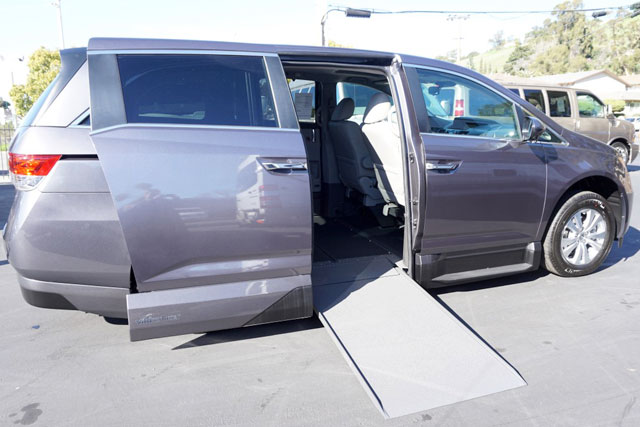 Having concerns about how to finance a wheelchair van is pretty typical. Mobility vans can be expensive. Mechanisms such as ramps and lifts are costly, and the need for them to be reliable makes the quality of this purchase an important one.
Unfortunately, currently Medicare doesn't cover wheelchair vehicle costs.
Medicare is broken up into four parts: 1) hospital), 2) medical, 3) medicare insurance offered through a third party or private company, and 4) prescription drug. Medicare parts 1, 2 and 4 will not grant coverage for a mobility vehicle.
Medicare part 3 provides insurance coverage through a private company and is commonly called a Medicare Advantage plan (a supplemental medicare plan). Occasionally, these providers will help pay for part of the cost of a wheelchair van.
However, these chances are rather slim and typically only deemed a necessity in the instance of a severe disability that requires chronic hospitalization.
But don't lose hope. There are other possible ways to help pay for a wheelchair van depending on your individual situation.
Other Mobility Van Finance Options
State Grants
Many state governments have programs in place to help those requiring assistance in purchasing a mobility van. Some states have a Department of Rehabilitation with funds allocated towards helping disabled persons get connected with equipment as well as other resources. Many states have agencies called ADRCs (Aging and Disability Resources Centers) which assist in the funding of equipment and may offer partial financing for mobility vehicles.
Non-Profit/Charitable Foundations:
If you or your loved one has a specific disability or condition, and a wheelchair van would greatly improve their quality of life, there are many non-profit organizations out there that offer to help with vehicle funding.
Below is a list of just a few resources:
Veterans Affairs Programs
If you've served as a member of our nation's military, you may be eligible for assistance in financing your mobility van. The Department of Veterans Affairs has programs that can help offset some of the costs of your wheelchair accessible vehicle.
Funding is typically granted-based on several factors: the nature of your disability as well as the time of your injury (while on duty vs. as a civilian). If your disability is considered service-connected (or is a condition aggravated by a former service injury), you may qualify for a one-time VA vehicle grant. If your disability occurred while not on active duty, you may still be eligible for help with equipment costs and vehicle modification.
Above all, speak with a trusted wheelchair van dealer about possible finance options. Many dealers are motivated to sell you a mobility van and can show you resources for getting the funds you need.
About Classic Vans
Looking for a quality mobility vehicle? Classic Vans is California's premier dealer in new and used full-sized mobility and mini-wheelchair mobility vans. Contact us or visit our conversion van dealership in Hayward, California to find a van that makes your life easier today!
Don't live in California? No problem, inquire about low-cost nationwide van delivery.