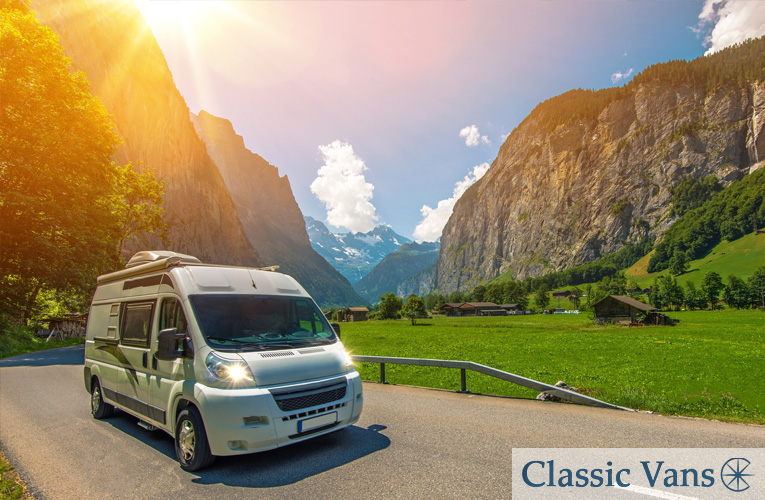 Winnebago recently announced the release of a new wheelchair-accessible Class B camper van that promises to open new doors for a large segment of the population that's often underserved when it comes to access to camping and recreational travel.
With assistance from accessibility consultants, Winnebago has created a van that is suited for individuals who use a wheelchair. The 2022 Winnebago Roam is said to offer best-in-class wheelchair accessibility, with a variety of mobility design features.
While it may not be Winnebago's first accessible motorhome as the company already manufactures a Class A recreational vehicle for those living with disabilities, it is one of the first Class B's produced with people in wheelchairs in mind. The move helps Winnebago reach a new niche of customers eager to experience #vanlife for themselves.
While the pricing hasn't yet been announced, the Roam should start near the $115,000 mark.
"We believe the Roam, with its smaller size, will help many more people with accessibility needs experience the flexibility and fun of an RV," said Robert Kim, Director of Winnebago's Specialty Vehicle Division in a press release. "We designed the Roam to support many uses, including camping, road trips and even as a daily driver."
The Winnebago Roam, which is constructed on a RAM ProMaster chassis, comes from the manufacturer with a wheelchair lift, wheelchair tie-downs and a wheelchair-accessible wet bath. All system controls and light switches are easily accessible by a person in a wheelchair.
The rig, which measures just under 20 feet long and can seat up to 5 people, includes a powered sofa bed and an optional pop-top, so it can sleep up to 4 people. Other amenities include a flip-up dinette, galley kitchen with microwave and refrigerator, integrated air conditioning/heater and a flat panel television.
Winnebago has been building more accessible motorhomes for nearly 4 decades, and now the Roam is joining its bigger cousins—Winnebago's Inspire and Adventurer AE—in the wheelchair-friendly category.
According to Winnebago:
"Almost every aspect in the Roam is optimized for usability by someone with mobility limitations."
On top of that, buyers can choose between 3 exterior color schemes: red, white or silver. Third-party hand controls can be installed for piloting the Roam if the buyer desires.
"The freedom of travel with the comforts of home is what we aim for when designing Accessibility Enhanced RVs, including the Roam," said Winnebago Specialty Vehicle Division Director of Sales Jennifer Butters. "Whether one is taking a weekend trip or just running daily errands, we want to enable people to explore their world whenever the mood suits them."
The Roam B-Van first became available in Fall 2021 at a select few authorized dealerships in the United States.
If you or someone you know is in the market for a new or used camper van, look no further than Classic Vans! We're a family-owned and operated van dealership specializing in camper vans, regular conversion vans and mobility vans.
We have some of the most popular and beloved Winnebago models available, including:
Browse our current inventory of used camper vans, new and used vans and mobility vans.