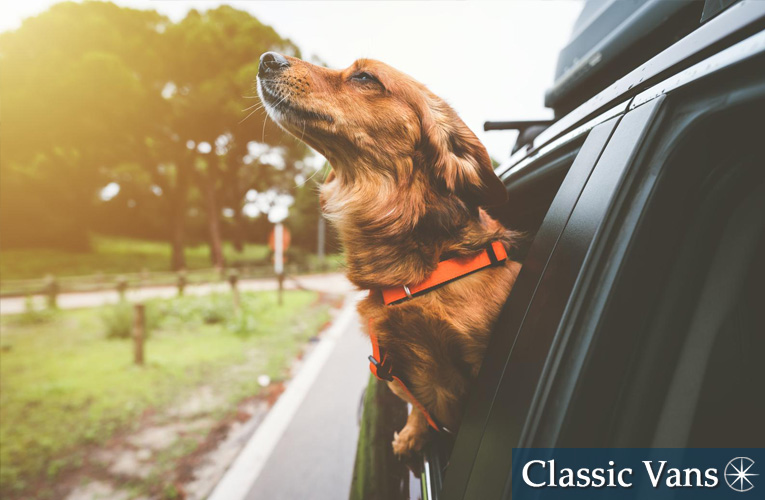 Here at Classic Vans, we've seen sky-high demand for new and used recreational vehicles such as Class B motorhomes and campervans during the pandemic, as many people have opted to hit the open road for their next vacation.
One of the biggest reasons our customers say they're looking to purchase a motorhome or RV is the freedom. We love helping our customers live their dreams, and we want to help hard-working college students achieve their dreams too. That's why we launched our annual scholarship essay contest in 2019.
For this year's contest, we asked students to answer the following prompt:
The RV industry saw massive growth during the beginning of the coronavirus pandemic. What are the main factors and why?
After receiving almost 200 entries, we're pleased to announce this year's winner—Esai Ramirez from Texas State University!
Here's the winning essay:
Van Life and the Desire for Freedom: How the Pandemic Transformed the RV Industry
When COVID-19 was declared a pandemic in early 2020, Americans were concerned for their safety. Lockdowns, travel restrictions, and working from home were all implemented swiftly for our protection. While this was necessary, people didn't like being isolated. This desire for freedom grew as lockdowns progressed, causing people to seek a solution where they could experience it while remaining safe. Using a recreational vehicle (RV) became a popular solution. From renting a simple camper to utilizing a van as a full-blown "tiny home," the RV industry saw massive growth due to a desire for freedom and a change in the work-life balance outlook during the coronavirus pandemic.
One of the best ways to experience freedom is to visit one of America's national parks. Parks such as Yellowstone National Park were great options for travel during the pandemic, since following social distancing guidelines was effortless. In fact, Yellowstone National Park was one of the only national parks to have an increase in annual visitation during 2020, with twenty-three thousand visitors arriving in an RV camper.[1],[2] The need people had to travel after being in lockdown created a phenomenon known as "revenge tourism," where people travel to "get revenge" on the pandemic for keeping them in their homes. Revenge tourism fueled by a desire for freedom is in part responsible for recreational vehicle's popularity increase during the pandemic. However, there is another reason yet to be mentioned.
The pandemic caused a massive shift in American's attitudes towards traditional office life. People were advised to stay home and work remotely, which opened a new perspective for Americans on their work-life balance. When given the option, over eighty percent of Americans would rather work remotely than go into an office. [3] Americans don't favor office life, especially when their job could be done from anywhere with an internet connection. Working remotely has opened new options for people to explore, with a popular trend being using an RV as a "tiny house" to work remotely while driving/living anywhere in the country that they want. Although there is little data for how many people have embraced the van life during the pandemic, it is common knowledge in the community that there has been a massive jump in the number of renovated RVs out on the road.
The pandemic was a wakeup call, giving us time to reconsider what we truly value. People weren't happy about isolating in their homes, so they began traveling to parks with RVs being a catalyst for freedom. People also didn't miss office life and decided to choose van life for a more fulfilling work-life balance, with life tipping the scale. These two factors had a major impact on the RV industry, causing growth and a newfound appreciation for van life.
Works Cited
[1] Alba, C., Pan, B., Yin, J. et al. COVID-19's impact on visitation behavior to US national parks from communities of color: evidence from mobile phone data. Sci Rep 12, 13398 (2022). https://doi.org/10.1038/s41598-022-16330-z
[2] National Park Service. "Annual Summary Report." Stats Report Viewer, U.S. Department of the Interior, https://irma.nps.gov/STATS/SSRSReports/National%20Reports/Annual%20Summary%20Report%20(1904%20-%20Last%20Calendar%20Year).
[3] Dua, André, et al. "Americans Are Embracing Flexible Work–and They Want More of It." Is Remote Work Effective: We Finally Have the Data., McKinsey & Company, 23 June 2022, https://www.mckinsey.com/industries/real-estate/our-insights/americans-are-embracing-flexible-work-and-they-want-more-of-it
About the winner
Esai Ramirez is a junior at Texas State University, where he's currently pursuing his bachelor's degree in business management. He loves to hike and camp and says he's up for pretty much anything that leads to adventure. His dream is to one day open his own business—a garage where he can provide excellent service detailing people's cars.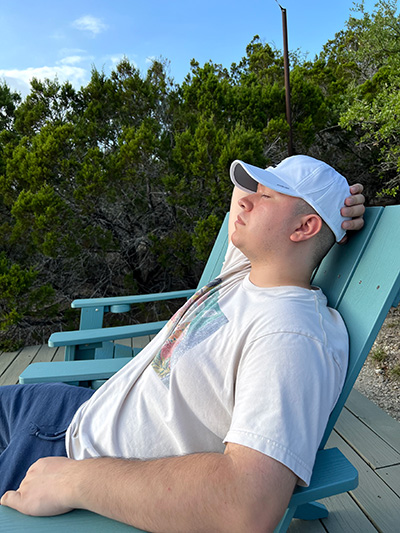 Could you be our next scholarship winner?
Thanks to everyone who applied to this year's scholarship contest, and congratulations, Esai! Stay tuned for our follow-up blog post highlighting some of our favorite responses from other students who entered this year's contest.
If you're interested in entering one of our future contests, be sure to check out our scholarship page for more information, and feel free to contact us with any additional questions.