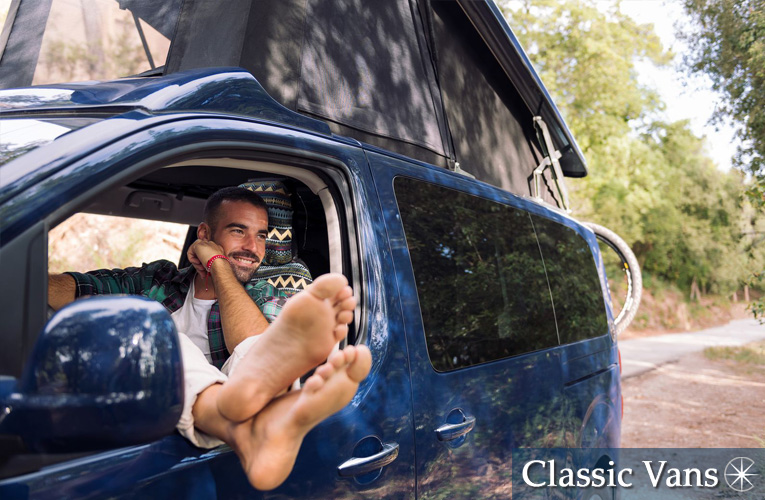 Camper vans have come a long way from their humble origins, evolving into versatile and modern mobile living spaces. With advancements in technology, design and accessibility, today's camper vans offer an array of innovative features that enhance comfort, convenience and overall travel experiences. 
From compact and efficient layouts to high-tech amenities, camper vans cater to the needs and desires of adventurous travelers seeking the freedom and flexibility of life on the road. But there's always room for more innovation, and the next best feature could be right around the corner, just waiting to be discovered.
That's why, for this year's scholarship essay contest, we asked students to answer the following prompt:
What feature not included in modern camper van builds would you like to see implemented?
After reviewing all the submissions, we're pleased to announce our winner: Millard Kirkland from the University of Georgia!
Here's his winning essay:
Enhancing the Modern Camper Van Experience:
A Missing Feature Worth Implementing
Camper vans have become increasingly popular among outdoor enthusiasts and travelers seeking the freedom of the open road. Modern camper van builds offer a range of amenities and conveniences, yet there remains untapped potential for further enhancements. This essay explores a missing feature that would significantly improve the camper van experience: an integrated solar power system. By harnessing the sun's power, such a feature would provide sustainable energy, increased autonomy, and a greener approach to traveling.
Integrating a solar power system in camper vans would enable the utilization of renewable energy sources, reducing reliance on traditional fuel-based generators. Solar panels on the roof or sides of the vehicle would capture sunlight and convert it into electricity. This clean and sustainable energy could power various appliances, including lighting, refrigeration, heating, and electronic devices, without needing external power sources. By leveraging solar power, camper van owners could reduce their carbon footprint, promoting a more eco-friendly approach to travel.
Camper van enthusiasts often seek remote and off-grid destinations, away from crowded campsites and hookup points. However, the limited power supply can become a hindrance in such scenarios. With an integrated solar power system, camper vans would gain increased autonomy and flexibility. They could venture into off-grid areas without worrying about running out of power. This enhanced self-sufficiency would empower travelers to explore remote locations, connect with nature, and experience the true essence of a nomadic lifestyle.
Traditional power sources, such as generators or campsites with electrical hookups, can be costly, particularly during extended trips. By incorporating a solar power system, camper van owners can significantly reduce or eliminate the need for these expenses. Long-term savings on fuel and campground fees would offset the initial investment in installing solar panels. Moreover, government incentives and tax credits for renewable energy adoption could further incentivize integrating solar power systems in camper vans.
Implementing solar power in camper vans aligns with the growing global focus on environmental sustainability. Renewable energy sources like solar power produce no greenhouse gas emissions during operation, reducing air pollution and creating a cleaner environment (USEIA, 2022). This aligns with the principles of eco-tourism and responsible travel, ensuring the preservation of the beauty of natural landscapes for future generations. Integrating an integrated solar power system in modern camper van builds would revolutionize how we experience mobile travel. By harnessing the sun's power, camper van owners can embrace sustainable energy generation, achieve increased autonomy, reduce costs, and contribute to environmental preservation. As the world embraces a greener future, camper van manufacturers and enthusiasts must recognize the value and potential of incorporating solar power systems into their designs.
References
My Rec Van (MRV). (2021). Solar power for your camper van – Is it worth it? Retrieved from Solar Power for Your Camper Van – Is It Worth It? – My Rec Van
United States Energy Information Administration (USEIA). (2022). Solar explained: Solar energy and the environment. Retrieved from https://www.eia.gov/energyexplained/solar/solar-energy-and-the-environment.php
About the winner
Millard Kirkland is a first-year graduate student at the University of Georgia, where he's pursuing an Executive Master of Business Administration degree. He grew up in Albany, Georgia, and earned his bachelor's degree in Environmental Sciences from American Military University/American Public University in 2015. He has served in the Georgia Army National Guard for 25 years (18 years active duty) and is married with 3 children.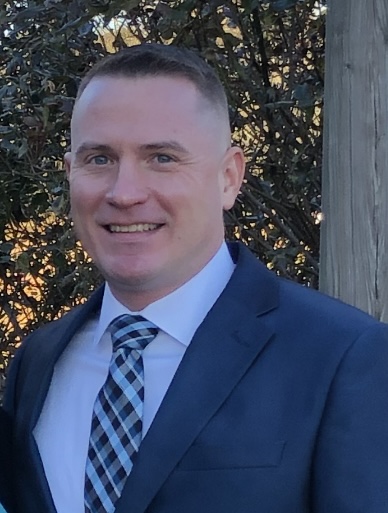 Could you be our next scholarship winner?
Thanks to everyone who entered this year's scholarship contest, and congratulations, Millard! If you'd like to enter one of our future contests, be sure to check out our scholarship page for more information or contact us with any additional questions.