Nothing rings in the New Year like a New Conversion Van! Conversion Vans are the best vehicle for those seeking luxury, comfort and versatility. Depending on what your needs are, Conversion Vans can be customized to fit everyone and everything your family, business or organization requires.
New Conversion vans are a fantastic value. Many brand new full-sized, luxuries SUV's can cost up to nearly $100,000. These SUV's still won't feature the space and amenities you will get from a new Conversion Van at a much lower cost.
If drive ability and parking is a concern, test drive a New Conversion Van. Most are extremely easy to drive, with a turning radius similar to a full-sized SUV. Whether you plan on taking your New Conversion Van for weekend getaways or simply running errands around town, you are sure to enjoy cruising in luxury and style!
2019 GMC Savana 2500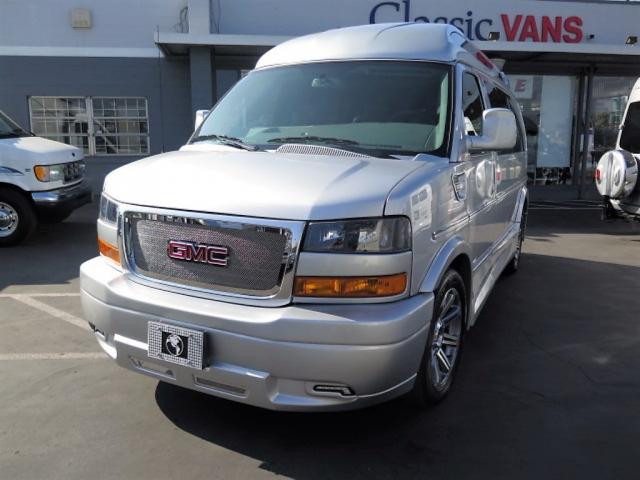 The 2019 GMC Explorer Conversion van features a sport roof with skylights, heated seats, LED lighting in roof as well as cupholders. Entertainment features include: a large flat screen TV, wireless headphone integration, USB ports and a DVD player. Passengers never have had it so good!
No longer than a GMC Yukon XL or Suburban, the 2019 GMC Savana 2500 by Explorer gives you so much space! Legroom, headroom and plenty of storage space provide you with more comfort than any other full sized vehicle around.
In addition to entertainment and luxury, this vans exterior is clean as can be! A chrome grill, along with 20" alloy wheels and grill will make heads turn!
Submit an inquiry today!
https://www.classicvans.com/about/contact-us.html
2019 Mercedes Benz Sprinter Low Roof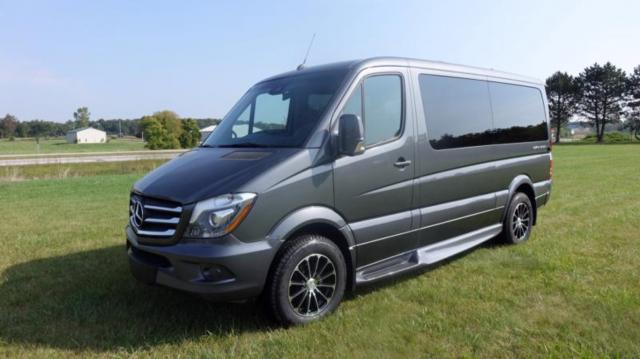 Seeking luxury, space and quality? Look no further, the 2019 Mercedes Benz Sprinter Low roof has it all! Available in both 9 and 7 passenger configurations, this van can be used for families, work, church and sporting organizations as well as the individual who just loves to explore!
The Sprinters 6-cylinder turbocharged engine and optional 4 *4 makes this van an absolute pleasure to drive. The 144" wheelbase makes turning and parking a breeze.
Similar to the 2019 GMC Savana, this 2019 Mercedes Benz Sprinter Low Roof screams luxury with standard wood grain appointments, a premium leather power sofa, comfy leather seats as well as heated driver and passenger seating.
Entertainment options are available as well!
https://www.classicvans.com/about/contact-us.html
2019 Ford Transit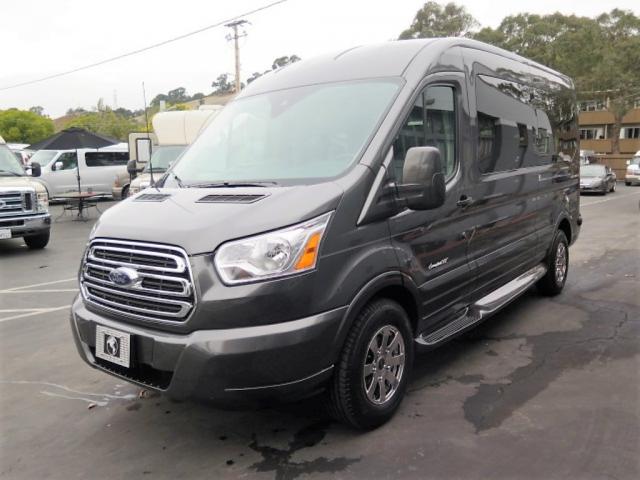 The 2019 Ford Transit by Explorer Vans offers a smooth and powerful ride with its 3.5L Ecoboost engine. The Ford Transit is available in seating configurations for both 7 & 9 passengers. Plenty of headroom, legroom and storage space make this the ideal van for families, teams and travel.
The 130" wheelbase of the Ford Transit allows the driver to easily navigate busy streets and windy country roads. The design of the Transit makes this van a total pleasure for the passengers. Tall windows give those in the cabin area great views of wherever you choose to travel.
Entertainment options include a 17" or 29" HDTV as well as a DVD player.
https://www.classicvans.com/about/contact-us.html
2018 GMC Savana 2500 Braun UVL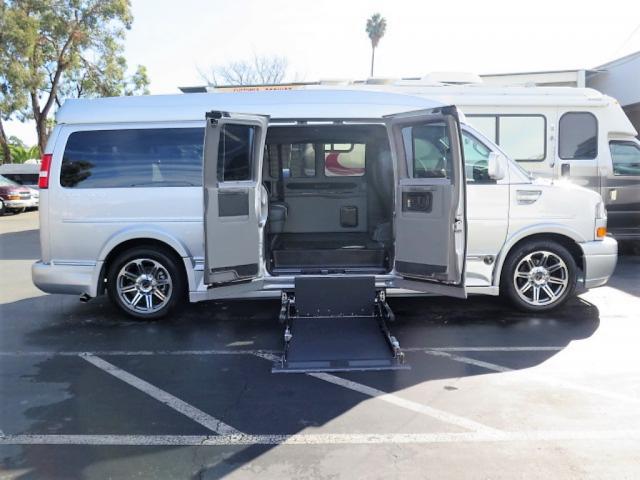 Are you or your loved ones in need of a mobility van? The 2018 GM Explorer X-SE Luxury Conversion Mobility Van is the most comfortable and safe wheelchair van ever the built.
This van features a Braun UVL (Undercarriage Lift) which deploys at the flip of a switch. With plenty of space, everyone can enjoy the many entertainment features, including a built in LCD flat panel TV, DVD player, Wireless headphones as well as game station hook ups.
Premium heated leather seats, wood trip accents and a center cooler makes this van great for long drives.
https://www.classicvans.com/about/contact-us.html
Searching for a new Conversion Van? Classic Vans is the nations largest dealer of new and used Conversion Vans, Class B Motorhomes as well as Mobility Vans. For over 30 years, Classic Vans has been family owned and operated. They specialize in pairing beloved customers with the vans of their dreams!
Call (866) 370-8222 or visit www.classicvans.comtoday!
Don't live in California? No problem! Inquire about low-cost, nationwide van delivery.
Finance options available!