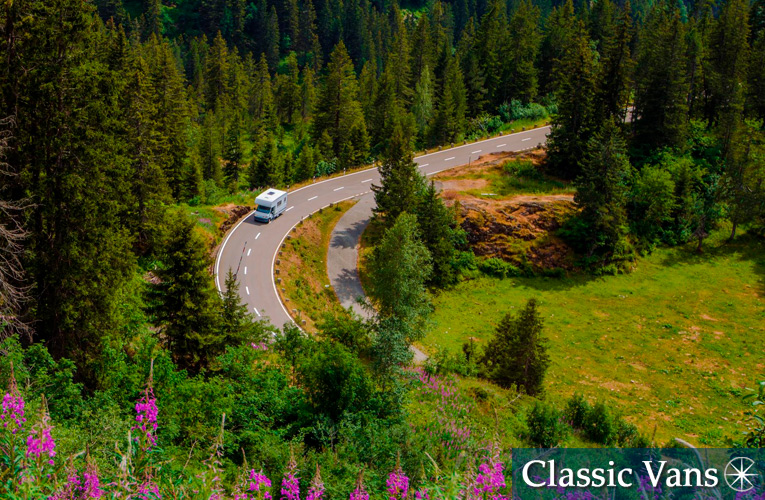 Conversion vans are full-sized vehicles that offer space, comfort, and drivability for those who seek adventure.
Ever dream about living on the road full time?
With today's ability to work remote, many people have made the transition from traditional dwellings to living full-time in either a van or a camper.
In urban areas, in particular, the high cost of living and constant traffic has peaked the interest of those who have the ability to work wherever they have Wi-Fi.
If you're curious about taking a break from the typical living situation and crave travel, consider looking into purchasing a new or used conversion van.
Here are 5 reasons why:
1. Space and storage
Conversion vans have plenty of space and storage. While downsizing may be what you're looking for when choosing to live nomadically, you still will want a little room to stretch. Conversion vans, particularly those with high-tops, have plenty of space for walking around, storing your most important possessions, and typically feature a comfortable sofa for sleeping.
2. Great value
The great thing about purchasing a conversion van for full-time living, is the ability to find one with relatively low-mileage at a reasonable price. Conversion van owners often take pride in their vans, and take great care of them.
3. Affordability
As compared to purchasing an RV or a trailer, a conversion van is relatively inexpensive. If you happen to be skilled in renovating, you can transform a van purchased for $25,000 into your very own road trip oasis. Compare that to purchasing an RV that will cost you upwards of $60,000.
4. Easy maintenance and updates
Depending on the model you purchase, finding parts for your conversion van is fairly simple. The Chevrolet Express, GMC Savana, Ford Econoline and Ram Promaster haven't changed their body style much in the past decade or so. While improvements have definitely been made, these vans tend to maintain their quality which means parts are typically easily accessible.
5. Drivability
One of the benefits of living in a conversion van compared to an RV or trailer is the ability to easily drive around town or in difficult terrain. Want to go to town? Want to take a day trip and not have to pack up the bus? Conversion vans are easy to navigate around town as well as park.
Contrary to what Instagram and bloggers might show, working from an RV or camper van may not always be glamorous or easy. It takes work to work from your camper van or RV.
Top conversion vans for sale
When selecting a conversion van for full-time living, there are many considerations. Different types of vans will allow for various layouts and features. Consider the following models when thinking about your needs.
GMC Savana/Chevrolet Express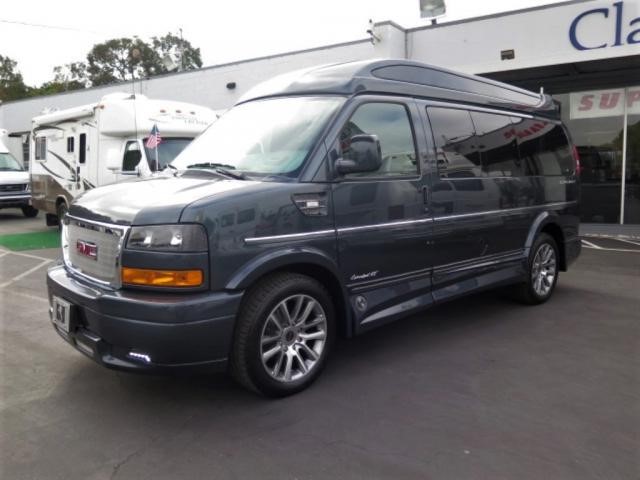 The GMC Savana and Chevrolet Express are classic conversion vans. GMC and Chevrolet conversion vans are essentially both companies' basic cargo van that has been adapted for travel and comfort. Some of the features you'll find in a GMC Savana/Chevrolet Express include:
Third row sofa
Media console (TV/DVD)
Captain's chairs
Mood lighting
Wood grain features
Built-in coolers
Plenty of cargo room behind the sofa bed
The Savana and the Express are a little wider than other conversion vans. These vans are easy to drive and durable. GMC and Chevrolet tend to make more affordable conversion vans compared to their European counterparts.
Mercedes Benz Sprinter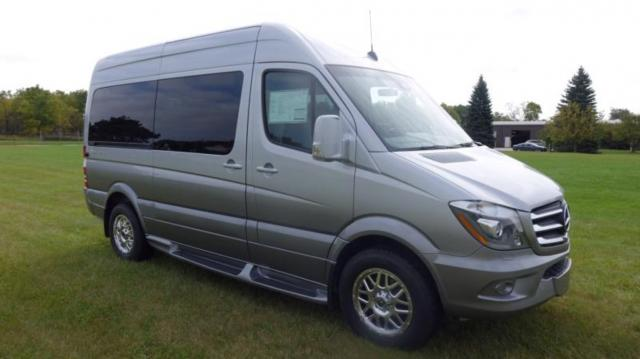 Mercedes Benz Sprinter vans also make a great conversion van for living and traveling. These vans tend to have a thinner body style and can feel more aerodynamic. These vans tend to be more expensive and require pricier maintenance.
However, a well maintained sprinter can last you FOREVER. There are stories of individuals who have driven their Sprinter van for more than a decade. The Mercedes Benz Sprinter has a sleek design, definitely causing eyes to roll.
Ram Promaster
The Ram Promaster is another option for long-term van living. Like all conversion vans, these are traditionally cargo vehicles that have been adapted for travel and recreation. Older Promasters are relatively inexpensive.
Maintenance can be hit or miss though. We've seen individuals who have taken care of their Promaster and put an astonishing amount of miles on them.
Searching for your next conversion van?
Classic Vans is Northern California's premier dealer of new and used conversion vans, class B motorhomes and mobility vans. Contact us to get connected with a van expert. For over 30 years, we've been a family owned and operated business. We specialize in pairing customers with the vans of their dreams.
Don't live in California? No problem! Ask about nationwide low-cost van delivery.