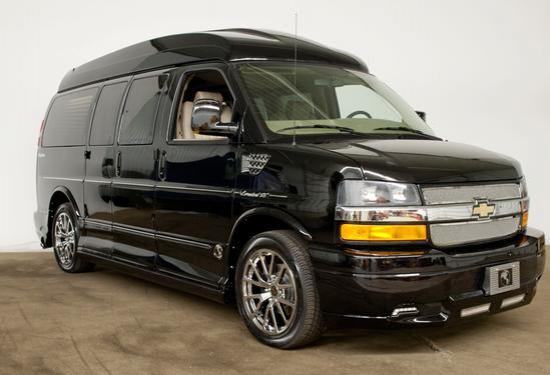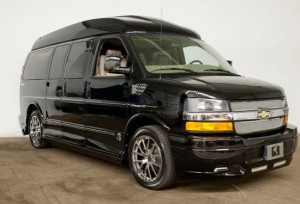 Conversion vans are perhaps the most versatile vehicle a family can own these days. With plenty of room for cargo, travel gear, seating for an entire family and more, conversion vans can be your everyday vehicle in addition to a home-away-from-home when traveling.
How do you go about merging the family vehicle with the travel van?
For starters, you may be concerned about how to fit your conversion van in your garage at home. There is the notion that a high-top conversion van will not fit in a standard garage door. Most garage doors today range in height from seven to eight feet in height. In older homes, doors may be taller. In many cases taller doors can be made for taller vehicles.
Prior to purchasing your conversion van, be sure to measure your existing garage door. In rare cases where there is no way to make your conversion van fit into the garage, a car port can be easily built on the side of your garage. This will allow you to keep your van in tip-top shape while leaving some extra space in your garage.
There are also conversion vans that easily fit into standard home garages. Conversions such as the GMC Savanna or the Chevy Express will usually fit. With low tops ranging from 81" to 82" and high tops that range from 94" to 96", these conversions fit into most garages. The Dodge Ram Promaster, with a height ranging in 90" to 101", will also fit into the average household garage door.
The GMC Savanna, Chevy Express, Dodge Ram Promaster, Ford Transit and many other conversion vans easily double as a family car and travel vehicle. These conversions have third row benches that can turn into a bed for sleeping, as well as a seat your daughter's soccer teammates.
The versatility of a conversion van are virtually endless! They offer space, comfort, decent gas mileage and double as a sleep area on the road. Don't let your garage doors keep you from owning one!
Visit https://www.classicvans.com/ to check out our selection of new and used conversion vans. See if your next family car/travel vehicle is sitting on our lot!
Contact one of our experts today for assistance on finding you the van of your dreams.
Read on to compare and contrast five top of the line conversion vans in our Knowledge Center.