Conversion vans are some of the most versatile vehicles available! When you purchase a conversion van, you are getting so much more than a full-sized van. Conversion vans can be luxury vehicles, travel vans, family cars, work vehicles, camping vans and so much more!
If you aren't familiar with Conversion Vans, they commonly come in two distinct body styles. There are low-top vans and high-top vans.
Low-Top Conversion Vans:
Low-top vans are shorter dimension wise. They resemble more of a cargo van. The dimensions of a low-top conversion vans height generally tend to be 81-82" inches. Sprinters, RAM Promaster and Ford Transit low-tops will have an average height of 90". GMC Savana and Chevrolet Express are low-top van models. These vans are incredibly capable of towing a boat or any other heavy items such as a trailer. These vans will easily fit into a common sized garage.
Low top vans typically have entertainment systems such as televisions and DVD/Blu-ray players. Many of these vans have TV's that fold-down.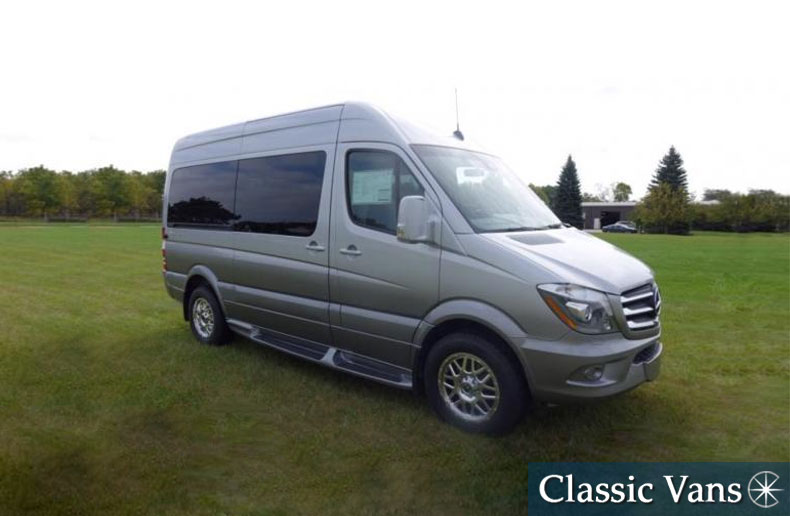 Mercedes-Benz Sprinters are some of the most popular conversion vans on the market. The Sprinter by Explorer Vans is offered in two models: raised roof (high top) and low roof (low top).
Low-top conversion vans are easy to drive! They offer lots of space for traveling, children, cargo, pets and whatever else you want to store.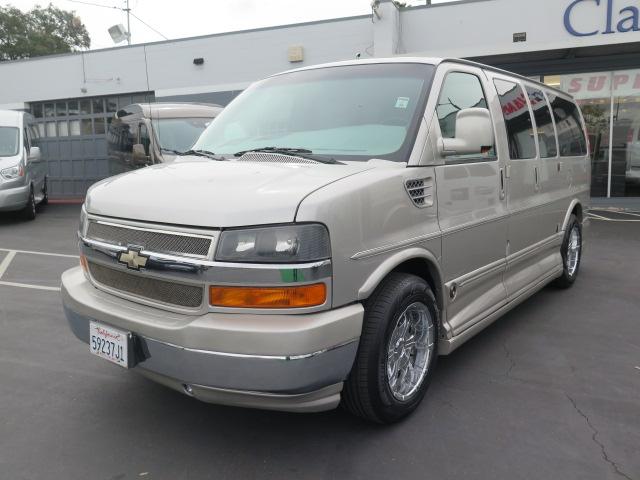 Hi-Top Conversion Vans:
Hi-top conversion vans have an average height of 94-101". Models such as the GMC Savana and Chevrolet Express will be no higher than 96". These vans are incredibly powerful and have a high towing capacity as well.
One of the benefits of purchasing a hi-top van is they offer more vertical space in the interior cabin. Another bonus to a hi-top is they typically offer larger TV's and entertainment system options. In addition, hi-top vans will also usually provide more outdoor light with a greater number a vista sport roof along the top of the van.
Hi-top conversion vans will fit into many garages. Occasionally you will encounter a carwash or parking garage that will not accommodate them. Be sure to inquire before driving your Hi-top van into a confined garage area.
Hi-top vans re easy to drive and park! They also offer plenty of space for travel, children, cargo, and pets and give you the ability to walk upright in the interior cabin area.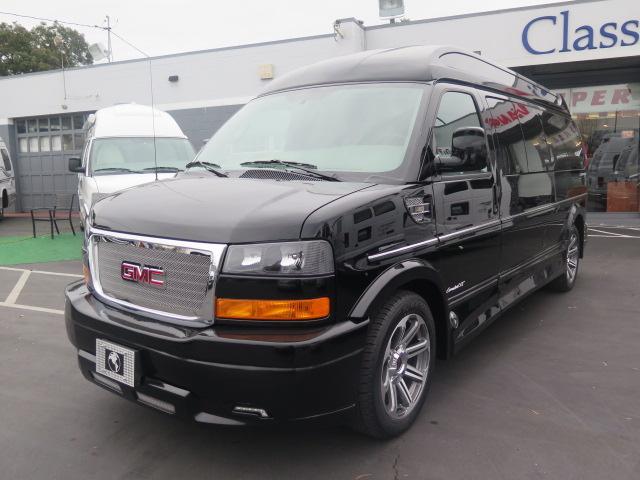 Searching for a conversion van? Look no further, Classic Vans offers the nation's largest selection of new and used conversion vans. Browse inventory at www.classicvans.com or call (866) 370-8222. For nearly 30 years, Classic Vans has been family owned and operated. They are committed to providing customers the absolute best van purchasing experience.
Don't live in California? No problem! Inquire about low-cost nationwide van delivery.
Continue reading: High top vs. Low Top Conversion Vans: Which Roof Height is Best?