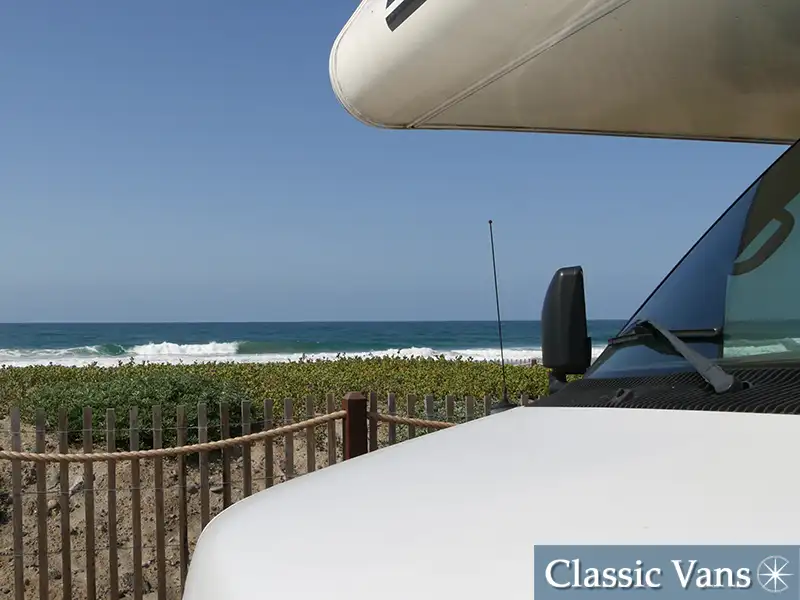 The absolute BEST camper van beaches across the U.S.
Dreaming of a beach vacation in the freedom and comfort of your camper van? Look no further! The continental U.S. has an array of stunning coastal destinations that welcome campers with open arms. From sandy shores to breathtaking sunsets, these camper van-friendly beaches offer the perfect blend of relaxation and adventure.
Whether you're a seasoned van life road-tripper or it's your first camper van getaway, join us as we explore the top beaches for camper van travelers in the U.S.
Bahia Honda State Park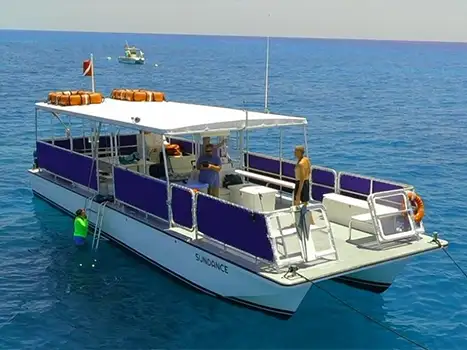 Situated in the Florida Keys, Bahia Honda State Park offers breathtaking views of the ocean and white sandy beaches. This state park features a few must-have amenities, including 3 different campsites, a bathhouse, picnic pavilions and a concession stand/restaurant.
You can rent equipment to go scuba diving or purchase a few souvenirs to remember your stay. This beach area offers hiking trails, bird-watching opportunities, bicycling roads, fishing, scuba diving, picnicking, shelling, paddling, snorkeling, swimming, wildlife viewing, and stargazing opportunities.
Jalama Beach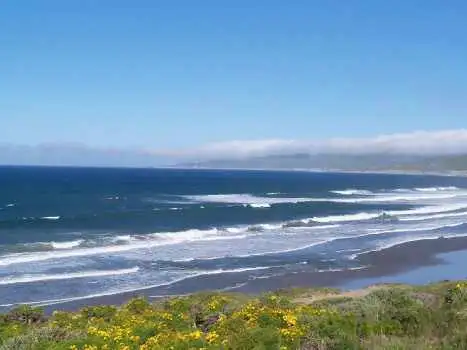 About an hour outside of Santa Barbara, Jalama Beach offers a quiet beachside view that is a must-visit for those living the van life. This unique California park comprises just over 23 acres and is complete with its own store and grill. Visitors are attracted to its high winds and rough surf scene, which is overseen by summertime lifeguards. This park has day-use picnic areas, firewood, fishing bait, and groceries.
Jalama Beach allows for various outdoor activities, including nature photography, fishing, surfing, whale-watching and birdwatching. Fishers can find halibut, bass, cabezon, perch, and even kelp in the rock outcroppings of this beach. And another bonus: Jalama Beach is dog-friendly.
Padre Island National Seashore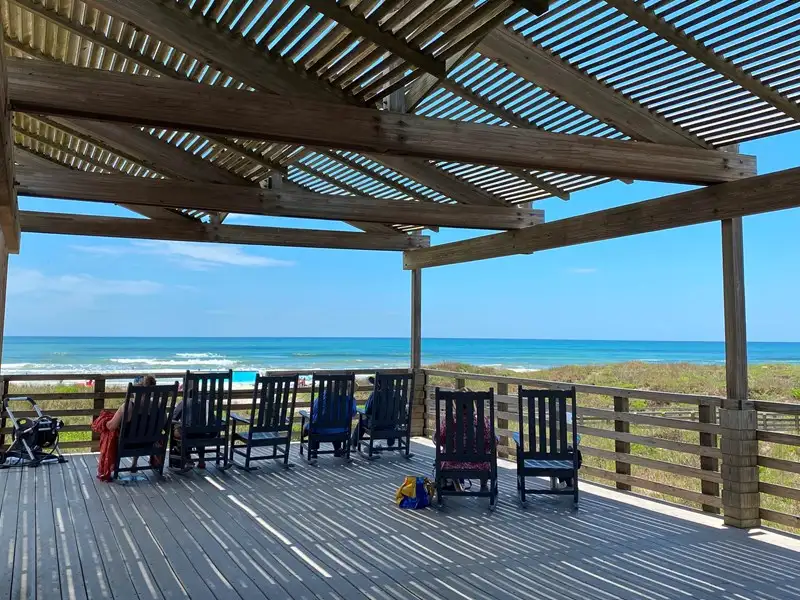 Apart from being one of the best camper van beaches to visit, this 66-mile wild coastline is one of the last intact coastal prairie habitats in the country. Situated along the Gulf of Mexico, the Padre Island National Seashore in Texas can provide visitors with a plethora of recreational activities and amenities.
Just some of their many attractions include stargazing, birding, kayaking, canoeing, fishing, releasing sea turtles, swimming and beachcombing. At the Malaquite Visitor Center, you can discover more about the park's history, animals, and plants. This center also features a park store, information desk, and exhibit area.
Gulf Islands National Seashore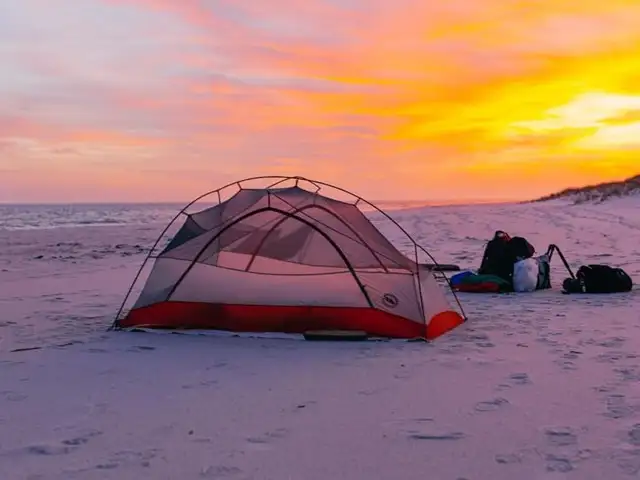 Another on our list of camper-friendly beaches is Gulf Islands National Seashore, which spans from Florida to Mississippi. Throughout this 160-mile national seashore, there are various historical sites and trails to visit. Some of the most popular on the Florida side include Naval Live Oaks Trails, Fort Pickens Area, Fort Barrancas Area, Okaloosa Area, Perdido Key Area, and Santa Rosa Area.
On the Mississippi side, there's Ship Island, Petit Bois Island, West Petit Bois Island, Horn Island, Davis Bayou Area, and Cat Island. You can enjoy numerous outdoor activities, including waterfowl hunting, swimming, snorkeling, diving, hiking, fishing, camping, boating, bird watching and stargazing.
Hunting Island State Park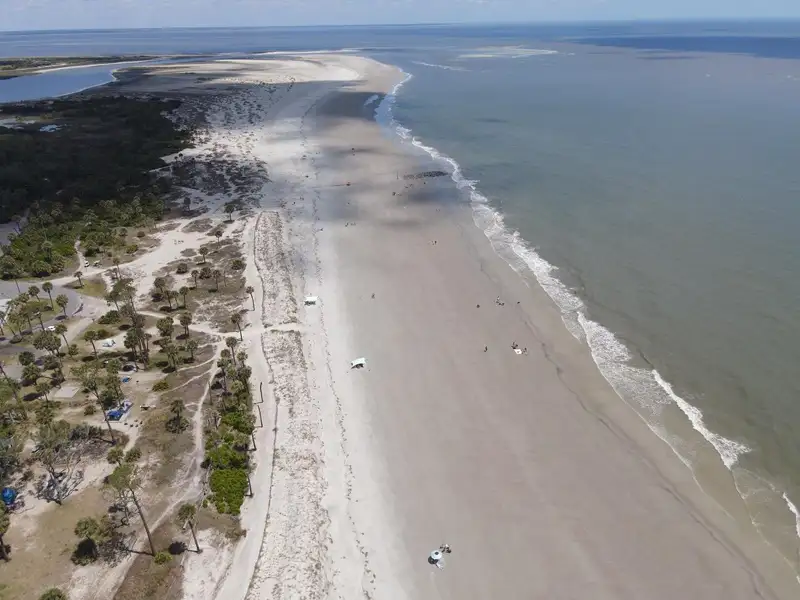 Situated on the South Carolina coast, Hunting Island offers a vast array of marine wildlife and land activities. It has over 5 miles of pristine beaches, a saltwater lagoon, an ocean inlet, and thousands of acres of maritime forest and marshland.
You can visit the historic Hunting Island lighthouse, go on a dolphin-watching cruise, enjoy fishing at Johnson Creek, or even take a hike through one of the many trails that this unique state park has to offer.
Camping on the Gulf
At Camping on the Gulf on Florida's Gulf Coast, you relax in style while enjoying crystal white beaches and aqua-blue waters. In addition to its gorgeous beaches, this camping spot has pools, an activity center, a store, laundry facilities, and even a seafood truck vendor on site.
With numerous campsite locations situated near Miramar Beach, the pool, and the activity center, you'll be sure to find the perfect spot for you and your family.
Beverly Beach State Park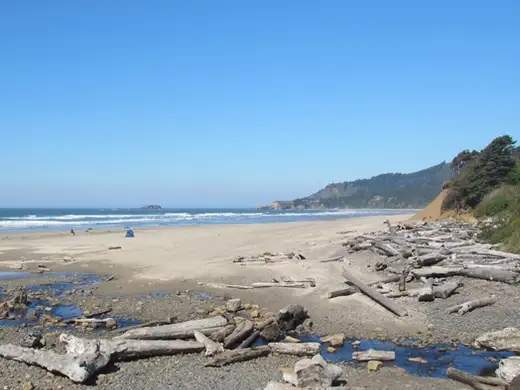 Located just outside of Newport, Oregon, Beverly Beach State Park is one of the largest creekside campgrounds in the state. Visitors can enjoy excellent whale-watching, tidepools full of sea life, numerous shops and restaurants in the city of Newport, and the Oregon Coast Aquarium.
This forest-sheltered campground sits right along Pebbly Spencer Creek and has day-use picnic areas, a playground, restrooms, and a reservable group meeting yurt. With beach access, exhibit information, hiking trails, picnicking, and wildlife watching, you'll never run out of fun things to do.
Myrtle Beach Travel Park
Stretched over a half-mile of beautiful beach, the Myrtle Beach Travel Park offers sun-kissed waters and gentle breezes that will have you relaxing like never before. This family-friendly location features pool parties, live banks, fishing tournaments, aqua fitness classes, themed family fun nights, evening concerts, and so much more.
Located within a short distance from the park is the entire Myrtle Beach area, which offers some amazing attractions like the Hollywood Wax Museum, Broadway Grand Prix, Alabama Theatre, and Medieval Times.
North Landing Beach Campground
This breathtaking RV resort along Virginia Beach offers a private beach, riverfront swimming, fishing, crabbing, bird watching, volleyball, a swimming pool and so much more. With a rec center pool hall, fitness center, warming kitchen, private bath suites, and launderettes, you'll have all the modern conveniences of home. North Landing Beach Campground also offers an on-site store, a pizza and ice cream parlor, a BBQ pavilion and horseshoe pits.
Crazy Horse Campground
Situated in Lake Havasu City, California, Crazy Horse Campground is one of the area's oldest RV parks. Just over the London Bridge, you'll find this popular, multi-layer park that offers beachfront sites, lake access, jet ski rentals, and boat rentals. This campground features an on-site general store that is fully stocked with food, beverages, and all the supplies you'll need to make your camping adventure fun for the whole family.
Start your next road trip in style
We hope our list of top camper van-friendly beaches has given you a great jumping-off point as you plan your next road trip. If you're looking to upgrade your camper van or RV before the big trip, check out our wide selection at Classic Vans.
Family-owned and operated since 1988, we're proud to be America's #1 new and used conversion van, camper van and wheelchair-accessible dealer, now offering low-cost nationwide delivery.
Contact us today or check out our website to view our current inventory.