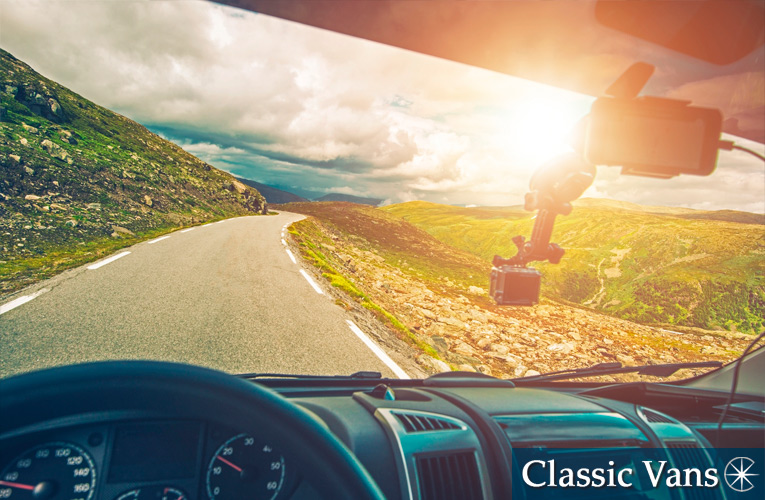 One of the biggest benefits that draws people of all ages to class B campervans, motorhome and RVs is the freedom—the freedom to travel more and worry less. Unfortunately, many of today's college students and millennials are increasingly saddled with student loan debt and unable to experience the joys of this lifestyle.
Here at Classic Vans our mission is simple: "To deliver the best products and services to our customers, and be there for them every step of the way." As the largest conversion van dealer in the country, we are proud to be an industry leader. And so we thought: What better way to celebrate our success for the last 20+ years then to sponsor a privately funded scholarship?
We launched our scholarship essay contest in early 2019, and eagerly waited to see what would happen. To our surprise, responses started pouring in. In the end, we were thrilled to receive nearly 60 submissions!
To enter the contest, we asked college students to submit a 300-500 word essay sharing their unique perspective on the future of RVs and campervans, specifically:
What do you think will be the biggest challenges facing the RV industry as new generations take up camping?
Our winner, Leila Brandao dos Santos, is a Sophomore Finance student at Southern New Hampshire University.
Congrats Leila on your $1,000 scholarship, and thanks to all students who participated!
Without further ado, here's the winning essay:
---
What do you think will be the biggest challenges facing the RV industry as new generations take up camping?
By most metrics, the RV industry is on the rise. Since taking a hit during the financial crisis of 2008, RV manufacturers have seen sales increase and experts expect the industry as a whole to be worth about $75 billion by 2025. Those numbers are no doubt comforting to the three biggest companies in North America: Thor Industries, Forest River, and Winnebago. Love campers and trailers?
But change is afoot. If the RV industry wants to survive whatever economic twists and turns emerge over the next decade, they need to pay attention to one major group: millennials.
New data shows that millennials make up the largest group of campers at 41 percent and that share of the market is growing. By 2025, the number of consumers between the ages of 30 and 45 will total 72 million people.
The importance of millennial campers was the focus of this year's newly revamped trade show, RVX. In his keynote speech, RV Industry Association (RVIA) President Frank Hugelmeyer said that more than 40 million people are potential RV owners, and he questioned whether the industry was doing enough to get new customers.
"The RV industry talks to all consumers in the same way," Hugelmeyer said. "But the next generation of buyers are different," Airstream President and CEO Bob Wheeler tells Curbed. "[For millennials] it's not about the stuff you collect, it's about experiences, travel, and who you meet."
Bob Martin, CEO of Thor Industries, told Curbed that the company is seeing the age of consumers coming down drastically across its 17 brands. Thor isn't selling strongly with millennials yet, Martin reported, but he believes that will happen over the next five years.
Wheeler sums it up well: "Innovate or die. Brands like Airstream could become irrelevant."
While I doubt that Airstream will become irrelevant anytime soon, Wheeler, Martin, and Hugelmeyer all make the same point: Embrace millennials or risk obsolescence. But while these execs have all identified the same problem, none of them are millennials. So what do millennials actually want from the RV industry? This RV-owning millennial breaks it down.
Start with a better design. Head to an RV sales lot and you'll notice the same thing: A sea of identical RVs. From the boring exterior graphics to the mundane beige that afflicts most interiors, the RV industry has struggled to adopt modern design trends. It's not just about getting rid of the dated swooping graphics—although I can't stand the swoops—it's about approaching RVs like how we approach design and building more generally.
RVs should be well built (more on that later), functional, and pleasant to look at. Some would argue that good design is as little design as possible. In most travel trailers, fifth wheels, and Class As, the RV industry has just added more—more slide-outs, more TVs, more of all the things they think will sell.
But millennials don't want more. We want the iPhone of RVs: Elegant, user-oriented, and innovative, with clean lines and sleek surfaces that don't have to be hidden behind swoops.
Use technology well.The biggest challenge facing the RV Industry as new generations take up camping is the use of technology. Technology is integral to the future of campers and RVs. But while some want to throw as much geeky tech into an RV as possible, millennials know it's more about the true functionality of the technology than the mere fact that it exists. Throw out the giant TVs and instead focus on how technology can improve an RV owner's experience. And in a world where remote work is more prevalent than ever, integrated high-speed internet connection is essential.
---
About our winner
Leila is a student at Southern New Hampshire University pursuing her Bachelor's degree in Finance. She loves the outdoors, fashion and hopes to open her own real estate business after graduation.
Connect with Leila on Twitter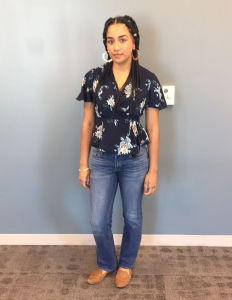 Think you can be our next scholarship winner?
Visit our Scholarship page to participate in our next scholarship essay contest.
If you have additional questions about essay requirements or the selection process, feel free to contact us.
Stay tuned for our follow-up blog post highlighting some of our favorite student responses from other submissions.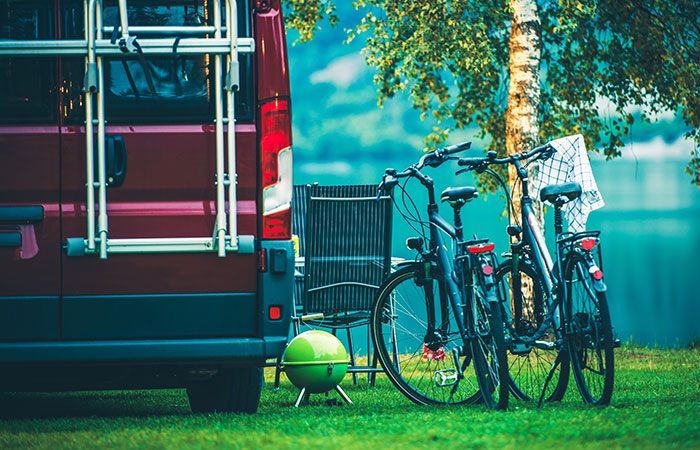 Is full-time vandwelling right for you? Learn all about the #vanlife movement, including the pros and cons, as well as tips and tricks for becoming an awesome vandweller.