Although this year's Fourth of July festivities are behind us, it's never too late to be thankful for of all things that make this country so great! The list could go on and on… free speech, BBQ, national parks, rock 'n' roll — not to mention driving your beloved conversion van on a wide open road!
The history of the conversion van dates back almost 40 years, to the 1970s. Pick-up trucks, station wagons, convertibles, and sedans the size of boats used to be the only types of vehicles available for spacious, luxurious travel.
That is until conversion vans hit the scene.
The original vans were adapted from converted trucks (truck chassis with a covered space in the rear). While they looked a whole lot different from the sleek modern vans of today, these classic vehicles still channeled the same spirit of adventure, travel, camaraderie, and freedom.
Check out our homage below to the conversion van movement in America. We think these nine vintage vans truly embody the sass and spirit of that historic era.
The Denimachine
This 1979 Ford custom van practically screams AMERICA! A mural of red, white, and blue flames on the exterior is essentially an altar to Coca-Cola and Levis — on wheels. This van has a rebuilt driveline as well as a newly added air conditioning unit a vintage Coca Cola fridge. Other cool features include a light up Coca-Cola bar and dual flat screen TVs. The back doors are designed to resemble blue Levis jean butt pockets.
The Hop-Cap
The Hop-Cap Conversion Van Company out of Bremen, Indiana was a popular RV and conversion van manufacturer in the 1970s. They called their vans "mini motorhomes," which would be considered today's class A and class B campervans. The Hop-Cap vans commonly featured units with specialty exterior murals or geometric wraps.
The Dodge Tradesman Street Van
In the 1970s, Tradesmen vans by Dodge were incredibly popular. In the later part of the decade, conversion vans had become so popular that Dodge decided to create a line called the Street Van. This series was marketed as an adult toy, featuring wheels for off-road use, custom cushioned interiors, as well as chrome fronts and bumpers. Today, the Street Van emblems are popular collector's items because they represent the spirit of the 70s van craze.
The Dodge Travco
The Dodge Travco was originally a class A RV built by Dodge and Chrysler from 1961-1980. The company decided they needed to offer a smaller option and created the Travco Family Wagon. This beloved van came in a variety of models, with basic amenities for family travel all the way up to camper vans that featured awnings, toilets, and kitchens. The Travco Family Wagon also had models featuring a permanent vista top or an expandable pop-up top.
The Fleetwood Santana
The Fleetwood Santana was a small batch conversion that was built on Ford, Dodge, and Chevy chassis. The Santana has become an icon of this era, particularly in the last 15 years after it was featured in the popular cult film Napoleon Dynamite (Uncle Rico's bright orange van). A Texas-based company will even allow you to rent this orange icon. Fleetwood RV continues to build class A, B, and C recreational vehicles at their plant in Decatur, Indiana.
1986 Ford Econoline Van: Barry's Van & Muscle Car Collection
This original custom 1986 Ford Econoline van has been refurbished by Barry's Van & Muscle Car Collection. This van features a custom airbrushed nautical scene on the exterior, and the interior is outfitted with a bed and a bar.
The Chevy Corvair Greenbrier
This one's a mouthful! The Chevy Corvair was first introduced in 1960. The '95 series came with a three-speed manual transmission or a two-speed automatic transmission. This model could also be purchased as a truck. The legendary Greenbrier van seated up to 9 passengers.
The GMC Gypsy Trader
The Gypsy Trader is like a unicorn — these models are rare breeds these days. Many vintage van geeks like us go crazy when they come across one of these classic conversion vans.
The TransVan RV
There's no better way to finish our list of top vintage vans than with the TransVan. Essentially, the TransVan was a cross between a class B motorhome and a conversion van. Built on Ford, Dodge, and Chevrolet Chassis, the TransVan was popular along with Chinook class B motorhomes in the '70s. The bold exterior graphics and wood grain interior scream "Disco Fever!"
Do you love vintage and moderns vans as much as we do! Here at Classic Vans, located in the San Francisco Bay area, we have Northern California's best selection of new and used conversion vans, camper vans, mobility vehicles and more. For 30+ years, we've specialized in helping our customers find the travel, family or mobility van of their dreams. Continue browsing our site or contact us to find your perfect van today.
Don't live in California? No problem! Check out our low-cost nationwide van delivery.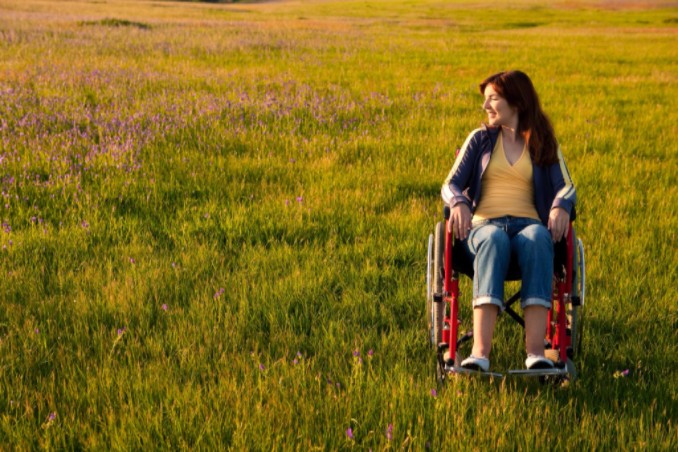 Mobility vans can be pricey. Used wheelchair accessible minivans will be significantly less expensive than full-priced ones. Here's our tips on getting the best deal.