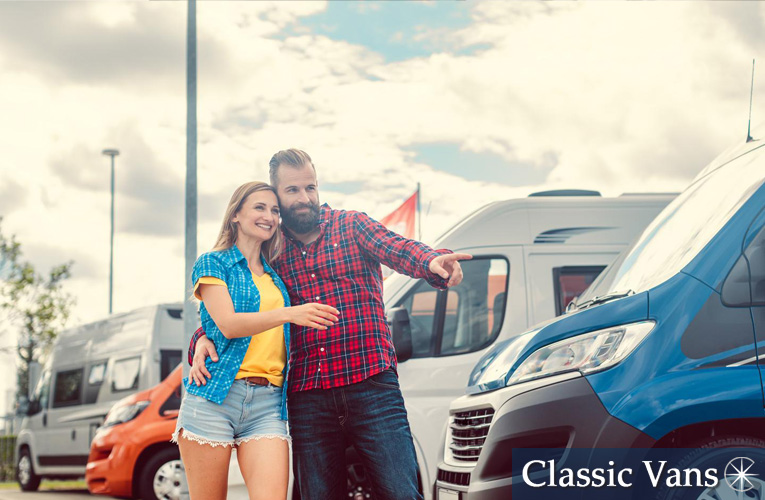 The pandemic has taken a tremendous toll on millions of individuals and families across the U.S.—and it continues to disrupt our daily lives even now. But the pandemic's impact has not only been felt by people. Many industries and economic markets have also seen massive disruptions and changes since March 2020, ranging from consumer demand bottoming out early in the pandemic to unprecedented consumer demand and supply shortages which have contributed to the empty shelves and rising prices as of late.
In the RV and campervan industry, sales soared during the pandemic. Here at Classic Vans, in 2020 and 2021, we saw sky-high demand for new and used recreational vehicles such as Class B motorhomes and campervans as folks canceled other travel plans and opted instead to hit the road and explore what's in their own amazing backyard.
While nobody can predict how long the pandemic will wreak havoc on economic markets, we were interested in hearing from college students about their personal outlook on a post-pandemic economy, considering that young folks represent a key demographic of our customer base. In fact, much of the growth the RV sector experienced during the pandemic was thanks to younger families and millennials.
So we asked college students to share their perspectives in our latest essay contest for a chance to win a scholarship privately funded by Classic Vans, America's #1 conversion van, camper van and wheelchair accessible dealer. Yet again, we were thrilled to receive entries from all over the country.
Ultimately, we chose our winner: Alex Neubecker from Ohio State University.
Check out his winning answer to the following question:
In a post-pandemic world, what will the economic ramifications be on the new and used recreational vehicle market in the coming months?
The COVID-19 pandemic brought a highly contagious worldwide virus, but with it, a new wave of social change. Although highly-crowded contemporary vacation styles like cruise ships and amusement parks were no longer an option, the demand to take a vacation was still present. This included a shift in the recreational vehicle market. Outdoorsy, a young RV rental company established in 2015, reported that growth had "surged 4600% from April 2020 to October" (Park, 2021). Promises of fresh open-air environments were welcoming to many families looking to escape the gloom of quarantine. Although there has been an influx of RV sales due to COVID-19, there is evidence that as we exit the pandemic this won't be a fleeting trend.
COVID-19 has initiated change in how we work. As the pandemic winds down, many employees may be looking forward to getting back into the office. But not all professions are returning to a traditional 9-5 in the cubicle. According to McKinsey & Company, "20 to 25 percent of the workforces in advanced economies could work from home between three to five days a week. This represents four to five times more remote work than before the pandemic" (Lund et al., 2021). Remote work allows for a flexible schedule and location, so RV life is more feasible. Also, with the recent rise of open-sourced rental services like Airbnb, buyers may be looking to purchase RVs to rent out on their own terms.
RV life is also incredibly pet-friendly. Results from a recent University of Michigan study concluded that "54% of RVers [sic] travel with pets" (McGuire, 2021). Consider that many families bought pets throughout quarantine: in the UK, "households buy 3.2 million pets in lockdown" (BBC News, 2021), and it's safe to say that similar patterns occurred in the United States. Life spans of dogs and cats could motivate pet-inspired travel patterns for many the next decade or so. Another topic of attention is the demographics of RV buyers. Out of 180 million leisure travelers in America, an estimated 31% are planning on going RVing this summer, and 34% planning on renting an RV next year (RV Industry Association Staff, 2021). An RV road trip might be seen as a classic old-time American vacation, but as of January 2021 millennials made up 38% of all RV campers (Behling, 2021). Younger buyers mean they are more likely to be in the market for a longer period of time.
Although there was a massive push for RV sales in 2020, this is not an indication of a trendy COVID comfort. The coronavirus changed the way that the world turns. Regardless of the natural ebb and flow of the market, it's safe to say that RV trips won't be going away anytime soon.
Works Cited
Behling, Andrea. "The Return of the RV Vacation." Channel3000.Com, Madison Magazine, 22 Apr. 2021.
"Households 'Buy 3.2 Million Pets in Lockdown'." BBC News, BBC, 12 Mar. 2021, https://www.bbc.com/news/business-56362987.
Lund, Susan, et al. "The Future of Work after COVID-19." McKinsey & Company, McKinsey & Company, 31 Mar. 2021, https://www.mckinsey.com/featured-insights/future-of-work/the-future-of-work-after-covid-19.
McGuire, Brook. "5 RV Trends for 2021 and Beyond." Agent for the Future, Liberty Mutual Insurance, 13 Apr. 2021, agentforthefuture.com/5-rv-trends-for-2021-and-beyond/.
Park, Sumner. "RV Sales Soar during Coronavirus Pandemic." Fox Business, Fox Business, 23 Jan. 2021, foxbusiness.com/lifestyle/rv-sales-soar-during-pandemic-travel-road-trip.
RV Industry Association Staff. "56 Million People Plan To Go RVing This Summer – And It's Not About COVID." RVIA, 18 May 2021, https://www.rvia.org/news-insights/56-million-people-plan-go-rving-summer-and-its-not-about-covid.
About our scholarship winner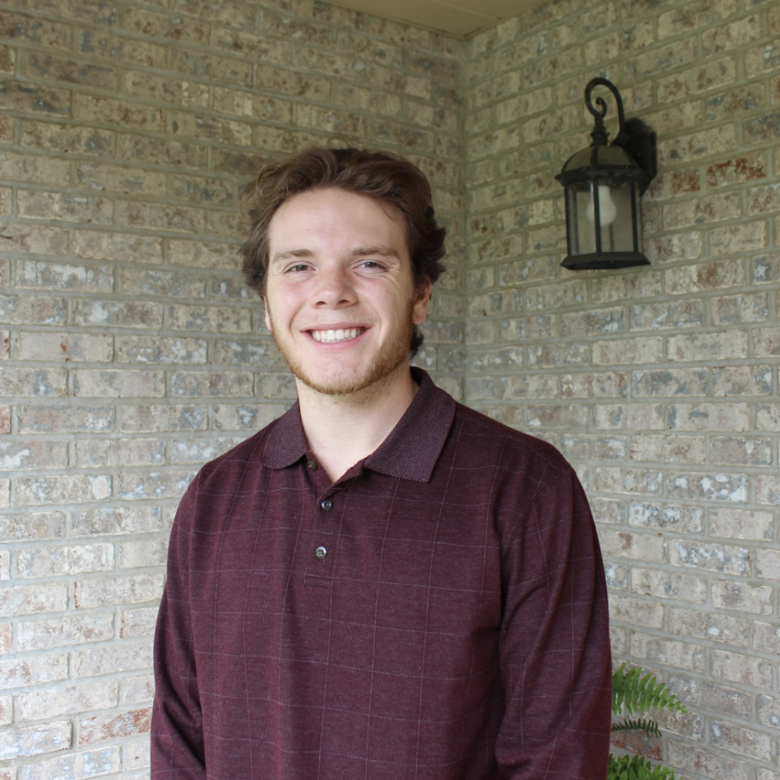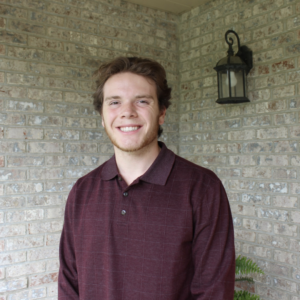 Alex Neubecker is a student at The Ohio State University pursuing a major in Industrial and Systems Engineering and a minor in Organization and Performance Psychology. He's a proud Buckeye from Cincinnati, OH and he loves his family, listening to music, and eating good food.
Think you can be our next scholarship winner?
Congrats Alex! And thanks to everyone who applied to this year's scholarship contest. Stay tuned for our follow-up blog post highlighting some of our favorite responses from other students. Also, be sure to visit our Scholarship page soon to participate in our next scholarship essay contest.
In the meantime, we invite you to check out our previous essay contest winners:
If you have additional questions about our eligibility requirements or the selection process, feel free to contact us.